Kalmeghasav is an effective liquid Ayurvedic medicine used for treating chronic fever, anemia, acne, liver, spleen disorder, skin diseases. It also acts as mild laxative.
Ingredients
Kalmeghasav ingredients:
Kalmegha – Andrographis paniculata
Guduchi – Tinospora cordifolia,
Saptparna -Alstonia scholaris
Kutki – Picrorhiza kurroa,
Karanja – Pongamia pinnata,
Kutaja – Bark of Holarrhena antidysenterica,
Dhataki pushpa – Dhay Phool – Woodfordia fruticosa,
Shunti – Ginger,
Pippali – Kali mirch – Black pepper
Pippali – Long pepper
Rohitaka – lal Rohitak chhal – Tecomella undulata
Patra – Tej patta – Cinnamomum tamala,
Twak – Cinnamon – Dalchini (Cinnamomum zeylanicum),
Bruhat Ela – Badi Elaichi (Amomum subulatum),
Sharapunkha – Sarpunka – Tephrosia purpurea
Eluva,
Haritaki – Terminalia chebula,
Baheda – Terminalia bellirica,
Loha Bhasma – Iron calx
Jaggery
Uses, benefits
Kalmagheasav Uses:
It is indicated in – 
Recurrent fever – Vishama jwara
Jaundice, Liver disorders, hepatitis, fatty liver changes – Yakrut Roga
Splenomegaly – Pleeha
Anemia – Pandu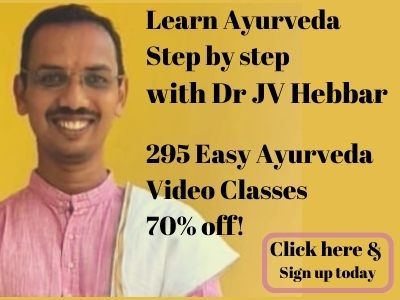 Other benefits:
It promotes digestion, useful in intestinal worm infestation, useful in acne, dermatitis, eczema, psoriasis, acts as mild laxative.
Action, effect on dosha
How it acts?
Kalmegha is an effective anti viral, anti-pyretic herb. anti-bacterial herb. It is very useful in reliving fever and infections.
Guduchi and Saptaparna are known for its efficacy against fever and liver disorders. Know more about Guduchi
Kutki and Pippali are very useful in jaundice, hepatitis, viral and bacterial infections.
Loha bhasma is a very good source of natural Iron. Learn more about Lohabhasm

Effect on Tridosha:
Balances Pitta Dosha
Dose and taste
DOSE:
5 to 15 ml, mixed with equal quantities of water, once or twice a day, before or after food, as directed by physician.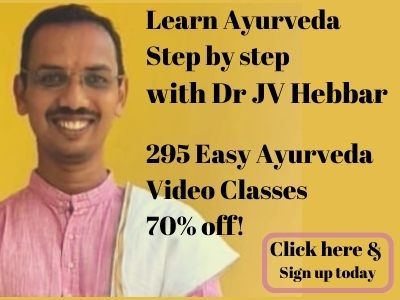 Taste – Bitter, sweet
With western medicines
Seek your doctor's advice if you are taking this product along with other western (allopathic/modern) medicines. Some Ayurvedic herbs can interact with modern medicine.
If both Ayurvedic and allopathic medicines are advised together, then it is best to take allopathic medicine first, wait for 30 minutes and then, after a gap of 15 – 30 minutes, take Ayurvedic medicine or as directed by the physician.
Can this be used while taking Homeopathic medicine?
Yes. This product does not react with homeopathic medicine.
With supplements like multivitamin tablets, Omega 3 fatty acids etc?
Yes. Generally, this product goes well with most of the dietary supplements. However, if you are taking more than one product per day, please consult your doctor for an opinion.
Shelf life, manufacturer, side effects
Shelf life – up to 10 years from the date of manufacturing.
Manufacturer: Baidyanath
Side effects:
In children, accidental over-dosage may cause toxic symptoms
Keep out of reach and sight of children.
It can be administered during lactation period. Seek medical guidance for its use during pregnancy.