Nimbamritadi Panchatiktam Kashayam is a liquid Ayurvedic medicine for abscess, fever, boils, arthritis, pustules etc. It is an Ayurvedic herbal decoction. It is also available in Kwatham tablet form as well.
Ingredients
Nimbamritadi Panchatiktam Kashayam ingredients:
Nimba – Neem
Amruta – Giloy – Tinospora cordifolia
Vrisha – Vasa – Adhatoda vasica
Patola – Pointed Gourd – Trichosanthes dioica
Kantakari – Yellow berried nightshade (whole plant) – Solanum xanthcarpum
Patha (Cyclea peltata)
Vidanga (Embelica ribes)
Suradaru (Cedrus deodara)
Gajopakulya (Scyndapsus officinalis)
Dvikshara
Nagara (Zyngiber officinale)
Nisa (Curcuma longa)
Misi
Chavya (Piper cubeba)
Kusta (Saussurea lappa)
Thejovathi (Celastrus paniculatus)
Maricha (Piper nigrum)
Vatsaka (Holarrhena antidysentrica)
Dipyaka
Agni
Rohini (Picorrhiza kurroa)
Vacha (Acorus calamus)
Manjista (Rubia cordifolia)
Ativisha (Aconitum heterophyllum)
Visha
Yavani (Carum copticum)
Guggulu (Commiphora mukul)
Sanskrit Shloka Verse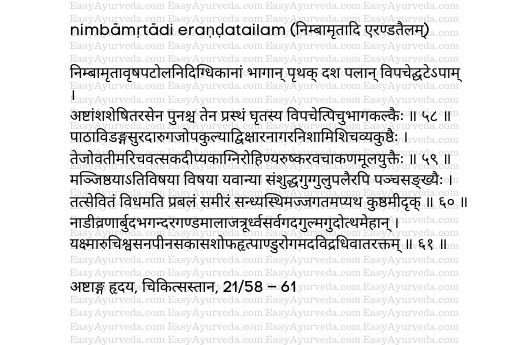 Method of preparation
Method of manufacturing:
The coarse powder of equal parts of above herbs is added with 8 or 16 parts of water, boiled and reduced to a quarter, filtered.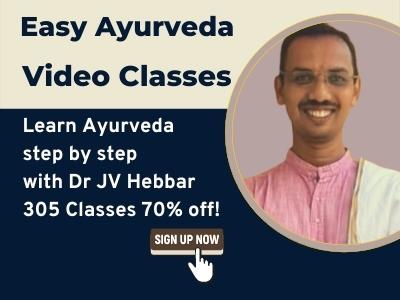 Reference, manufacturer, package
Reference:
Ashtanga Hrudayam – Panchatikta – group of 5 bitter herbs – is mentioned in the context of Vatavyadi Chikitsa, Guggulu Tiktaka Ghrita. This is taken out and made into a different formula.

Manufacturer: Kottakkal Arya Vaidya Sala
Nimbamritadi Panchatiktam Kwatham Tablet –
Is the same formula in tablet form, manufactured by Arya Vaidya Sala.

Presentation:
Kashayam – 200 ml in a bottle
Kwatham tablet – 100 tablets.
Dose, adjuvant, diet rules
Dose – 12 – 24 ml, mixed with equal quantities of water, once or twice a day, preferably before food, or as directed by Ayurvedic physician.
Tablet – 1-2 tablets once or twice a day, before food, or as directed by Ayurvedic doctor.
Adjuvant: Honey.
Pathya: Light food is to be taken.
With western medicines
Seek your doctor's advice if you are taking this product along with other western (allopathic/modern) medicines. Some Ayurvedic herbs can interact with modern medicine.
If both Ayurvedic and allopathic medicines are advised together, then it is best to take allopathic medicine first, wait for 30 minutes and then, after a gap of 15 – 30 minutes, take Ayurvedic medicine or as directed by the physician.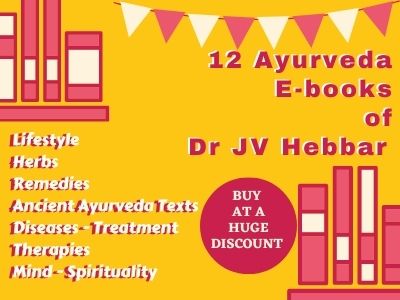 Can this be used while taking Homeopathic medicine?
Yes. This product does not react with homeopathic medicine.
With supplements like multivitamin tablets, Omega 3 fatty acids etc?
Yes. Generally, this product goes well with most of the dietary supplements. However, if you are taking more than one product per day, please consult your doctor for an opinion.
Uses, effect on dosha, duration of use
Uses:
Boils, fever, as a preventive remedy during spread of infectious diseases such as Dengue, Malaria,
Pustules, Carbuncles, abscess, sinus, gout, leprosy, ulcers tumour, fistula, swellings and aches etc.
Effect on Tridosha – Balances Pitta and Kaph Dosha.
Taste – Bitter
How long to use: It is usually administered for 2 – 6 weeks of time.
Side effects, shelf life
Side effects and precautions:
This may reduce blood sugar levels. People with diabetes should use this only under medical supervision.
Seek medical advice for its use during pregnancy.
It can be used during lactation and in children in smaller doses for shorter period of time.
Stored in airtight container in dry place.
Shelf life:
Kwatham tablet – 2 – 3 years
Kashaya – 3 years from the date of manufacture.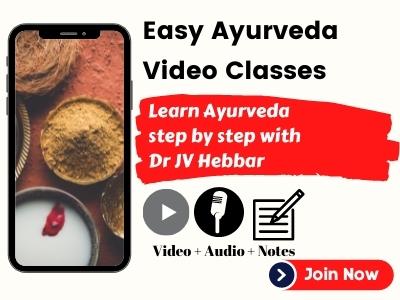 Can this medicine be effective in preventing or treating Coronavirus?
Out of thousands of Ayurvedic medicines, this is one of the drug of choices for preventing viral infections. With potent antiviral herbs like Giloy, neem, Vasa, it can be useful in prevention or treatment of Coronavirus. Theoretically speaking.
Read related: Coronavirus – Possible Ayurvedic Intervention