Nirgundyadi Thailam is an Ayurvedic oil. It is an herbal medicine, used mainly in the treatment of diseases of ear nose and throat. It is prepared in sesame oil / coconut oil base.
Uses, method of usage
Nirgundyadi Thailam uses:
It is used to apply externally over the pile mass, to reduce swelling, pain and irritation.
It is also used in treatment in cases of sinusitis and headache.
It is useful in all conditions with Vata and Kapha imbalance.
It is used in the treatment of Scalpel polyps, and keloids and Tonsillitis.
Nirgundyadi coconut Oil – how to use?
It is used for external application only. The affected skin area is applied with this oil, left as it is for 10 – 15 minutes, then washed with lukewarm water. This oil is also advised to apply before bath.
For ear pain, this oil is used in an Ayurveda treatment method called as Karnapoorana.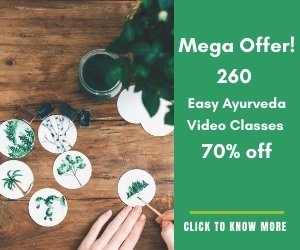 Application on feet
Oil application over feet
Precaution if you apply this oil over feet:
If you apply this oil on feet, make sure to wash off thoroughly with water or wipe off with cloth. The oil can make you slippery while walking.
After applying, make sure there are no oil spills on the floor. This can make the floor slippery.
Ingredients
Nirgundyadi Thailam ingredients:
Nirgundi – Vitex negundo
Bala – Sida cordifolia
Yashtimadhu – Licorice
Ketaki – Pandanus odoratissimus
Kushta – Saussurea lappa
Jatamamsi – Nardostachys jatamansi
Rasna – Vanda roxburghii
Devadaru – Cedrus deodara
Karaskara – Strychnos nux vomica
Ashwagandha – Withania somnifera
Karpoora – Cinnamomum camphora
Narikela – Milk extracted from coconut gratings.
Sesame oil / coconut oil base.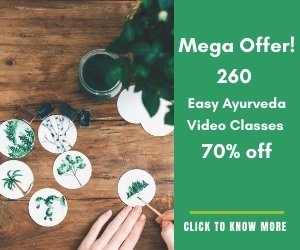 Shelf life and side effects
Shelf life – 3 years from the date of manufacture.
Side effects: There are no known side effects with this medicine on external application. Karnapoorana treatment should only be done under strict medical supervision.
Accidental oral intake may cause poisonous symptoms
Reference and manufacturers
Reference: Sarvaroga Chikitsa Ratnam
Manufacturers: Sitaram Ayurveda Pharmacy, Vaidyaratnam Oushadhasala
During pregnancy, lactation
If you were using this oil before pregnancy without any allergic reaction, you can continue using this oil even during pregnancy.
If you have not used this product before and wish to use it during pregnancy, better to consult a doctor because it can cause skin allergy in some rare cases.
It is generally considered as safe to use during lactation, however consult your doctor for the right advice.
Can this product be applied after steam therapy?
No. Oil is best applied before steam therapy. This is as per basic Ayurvedic principles.