Sarvamayanthaka Ghritam is an Ayurvedic medicine in herbal ghee form. It is used in a wide variety of disease. So the name. Sarva means all, Amaya means diseases, Antaka means 'to end'. This ghee preparation is used as a part of panchakarma procedure and also as medicine in various conditions.
This herbal ghee is formulated based on Kerala Ayurvedic practice.
Benefits

Sarvamayantaka ghritam benefits –
It is used in Ayurvedic treatment of gout, Parkinson's disease, neck stiffness, locked jaw, paralysis, thigh cramps, muscle cramps, liver diseases, dyspnoea, asthma, chronic bronchitis, vaginitis, pain in urinary bladder region, abdominal pain, pain in chest, in all types of fevers. This is effective in insanity and epilepsy. In all conditions, as a general adjuvant.
Dose
Sarvamayantak Ghrita dosage – General dose is 1 – 2 ml two times a day, before food with warm water or milk, or as directed by Ayurvedic doctor.
It is also used in Nasya treatment (nasal instillation of drops), Abhyanga (massage) and in Basti treatment.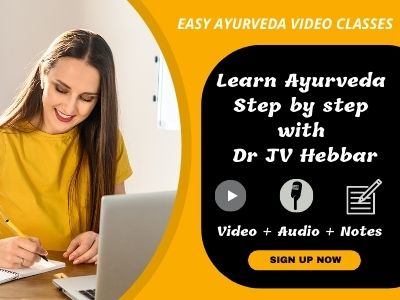 With western medicines
Seek your doctor's advice if you are taking this product along with other western (allopathic/modern) medicines. Some Ayurvedic herbs can interact with modern medicine.
If both Ayurvedic and allopathic medicines are advised together, then it is best to take allopathic medicine first, wait for 30 minutes and then, after a gap of 15 – 30 minutes, take Ayurvedic medicine or as directed by the physician.
Can this be used while taking Homeopathic medicine?
Yes. This product does not react with homeopathic medicine.
With supplements like multivitamin tablets, Omega 3 fatty acids etc?
Yes. Generally, this product goes well with most of the dietary supplements. However, if you are taking more than one product per day, please consult your doctor for an opinion.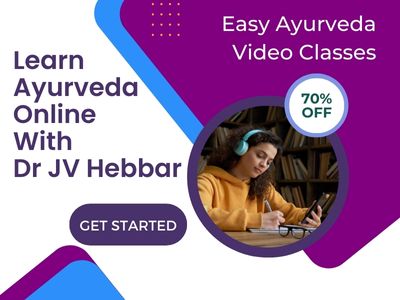 Principle
In this herbal ghee, the herbs are infused in the medium of ghee along with herb water decotion. Then the solid waste herb materials are filtered out. Thus, this herbal ghee contains oil soluble and water soluble phyto-active principles of medicinal herbs.
Ingredients
Sarvamayanataka ghritham ingredients:
Balamoola – Sida cordifolia – 4.8 kg
Dashamoola – group of ten herbs – 4.8 kg
240 g of each of
Shatavari – Asparagus racemosus
Guduchi – Tinospora cordifolia
Draksha – Raisins – Vitis vinifera
Madhuka – Glycyrrhiza glabra
Daru – Cedrus deodara
Masha – Black gram – Vigna radiata
Ashwagandha – Winter cherry/ Indian Ginseng (root) – Withania somnifera (L.) Dunal.
Eranda – Castor – Ricinus communis
Kulattha – horse gram – Dolichos biflorus
Badara
Yava – Barley – Hordeum vulgare
Bhupilu
Vijayanti
Madhushigru
Punarava
Varuna – Crataeva nurvala
Sindhuvara – Bauhinia variegata
Soma
Arka – Calotropis procera
Prasarini – Paederia foetida
Himsra
Kulattha – horse gram – Dolichos biflorus
Vahni – Lead Wort (root) – Plumbago zeylanica
Hapusha – Juniperus communis
Trivrit – Operculina turpethum
Vacha – Acorus calamus
Saireyaka – Barleria prionitis
Mahavruksha
Morata
Arjuna – Terminalia arjuna – Bark
Rasna – Pluchea lanceolata / Vanda roxburghi
Karpasa – Cotton – Gossypium herbaceum (seed)
Bhadradaru
Mahabala
Karanja – Indian Beech (bark / seed) – Pongamia pinnata
Latakaranja
Eranda – Castor – Ricinus communis
Shunti – Ginger Rhizome – Zingiber officinalis
Trinapanchamoola (group of root of five grasses)
Added with 786.432 liters (4 Khari), boiled and reduced to 1/8th. – 98.304 liters
It is added with
Ghrita – cow ghee – 768 ml
Tilataila – sesame oil – 3.072 liters
Eranda taila – castor oil – 768 ml
It is further added with 3 grams fine powders of each of
Devadaru – Himalayan cedar (bark) – Cedrus deodara
Vacha – Acorus calamus
Kushta – Saussurea lappa
Sarala – Long leaved pine (wood, resin) – Pinus longifolia
Chandana – Sandalwood – Santalum album
Mamsi – Nardostachys jatamansi
Rasna – Pluchea lanceolata / Vanda roxburghi
Shatahva – Indian Dill – Anethum sowa
Shaileya – Parmelia perlata
Agaru – Aquilaria agallocha
Choraka – Angelica glauca
Kakoli – Fritillaria roylei
Ksheera Kakoli – Roscoea purpurea
Jivaka – Malaxis acuminata
Rishabhaka – Manilkara hexandra (Roxb.) Dubard / Mimusoops hexandra Roxb.
Meda – Litsea monopetala
Mahameda – Polygonatum verticillatum (Linn.)
Pattanga – Caesalpinia sappan
Raktachandana – Pterocarpus santalinus
Madhuka – Licorice – Glycyrrhiza glabra
Usheera – Khus Khus – Vetiveria zizanioides
Manjishta – Indian Madder (root) – Rubia cordifolia
Kaunti
Vyaghranakha – Capparis sepiaria
Trigandha
Nagapushpa
Tagara – Indian valerian (root) – Valeriana wallichi
Padmaka – Wild Himalayan Cherry – Prunus cerasoides
Turagagandha
Manjishta – Indian Madder (root) – Rubia cordifolia
Hingu – Asa foetida
Shobhanjana
Kushta – Saussurea lappa
Madhuka – Licorice – Glycyrrhiza glabra
Lodhra – Lodh tree (bark) – Symplocos racemosa
Vidanga – False black pepper – Embelia ribes
Sarja – Copal tree resin – Vateria indica
Guggulu – Indian bedelium (gum resin) – Commiphora mukul
All the ingredients are heated till total moisture is evaporated.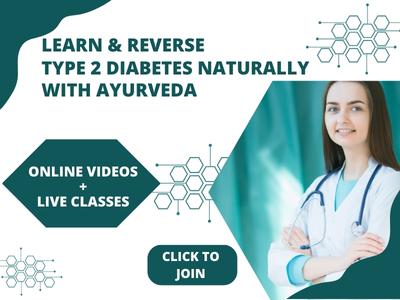 Reference, manufacturer, side effects
Reference: Sahasra Yoga, Ghrita Yoga Prakarana, 46
Manufacturers: Kottakkal Arya Vaidya Sala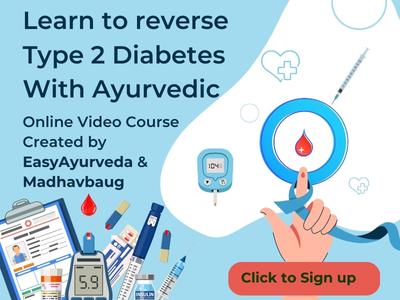 Side effects and precautions:
This product should be taken only under medical supervision.
It is best to avoid this medicine during pregnancy.