D-Scale Oil is a proprietary Ayurvedic medicine, manufactured by Abhinav Health Care Products Pvt. Ltd., Mumbai, used in treatment of Psoriasis.
Uses, effect on dosha
D-Scale Oil uses: As per the claims of manufacturer, it is indicated in Ayurvedic treatment of Psoriasis.
Effect on Tridosha – Balances Vata and Pitta
Usage, duration of use
D-Scale Oil how to use: Clean and dry skin with warm water. Apply sufficient quantity of the oil over the affected area with a piece of cotton. It is recommended to expose the skin for 5 – 10 minutes in the early morning Sun rays. Discontinue usage if you are hypersensitive to the oil.
How long to use? It can be used for up to 3 – 4 weeks, as directed by Physician.
Application on feet
Oil application over feet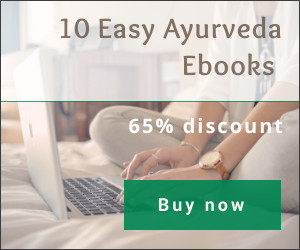 Precaution if you apply this oil over feet:
If you apply this oil on feet, make sure to wash off thoroughly with water or wipe off with cloth. The oil can make you slippery while walking.
After applying, make sure there are no oil spills on the floor. This can make the floor slippery.
Ingredients
D-Scale Oil Ingredients:
Each 5 ml oil is prepared from
Bakuchi seeds – Psoralia corylifolia – 250 mg
Khadira – Black Catechu (heart wood extract) – Acacia catechu – 250 mg
Neem – 250 mg
Karanja – Indian Beech (seed) – Pongamia pinnata – 250 mg
Yashtimadhu – Licorice – Glycyrrhiza glabra – 200 mg
Dugdha – cow milk
Tilataila – Sesame oil – Oil of Sesamum indicum
Side effects and precautions
Side effects and precautions:
There are no known side effects with this medicine.
keep out of reach and sight of children.
Store in a cool dry place.
Shelf life, manufacturer, package
Expiry date: 3 years from the date of manufacture.
Contact manufacturer:
Abhinav Health Care Products Pvt. Ltd., "Abhinav Horizon" , No.100, Jankidevi School Road, Mahada,Four Bungalow, Andheri (W),Mumbai 400053 Tel:26347701 / 02 E-Mail: [email protected]
Presentation : 100 ml
During pregnancy, lactation
If you were using this oil before pregnancy without any allergic reaction, you can continue using this oil even during pregnancy.
If you have not used this product before and wish to use it during pregnancy, better to consult a doctor because it can cause skin allergy in some rare cases.
It is generally considered as safe to use during lactation, however consult your doctor for the right advice.
Can this product be applied after steam therapy?
No. Oil is best applied before steam therapy. This is as per basic Ayurvedic principles.