Halin Drops is a proprietary Ayurvedic medicine, manufactured by Nagarjuna Ayurvedic Group, Kerala, used in treatment of Common cold, sinusitis, etc.
Uses
Halin Drops uses: As per the claims of manufacturer, it is indicated in Ayurvedic treatment of Common cold, sinusitis, nasal congestion.
Effect on dosha
Effect on Tridosha – Balances Vata, Pitta and Kapha
Dose and duration of use
Nagarjuna Halin Drops Dose:
Instill 2 – 3 drops on a towel and inhale frequenty, or
apply it to forehead, nose, neck and hest.
Or apply it to pillow or kerchief and inhale frequently
How long to take?
It can be taken for 1-2 weeks, as directed by Physician.
With western medicines
Seek your doctor's advice if you are taking this product along with other western (allopathic/modern) medicines. Some Ayurvedic herbs can interact with modern medicine.
If both Ayurvedic and allopathic medicines are advised together, then it is best to take allopathic medicine first, wait for 30 minutes and then, after a gap of 15 – 30 minutes, take Ayurvedic medicine or as directed by the physician.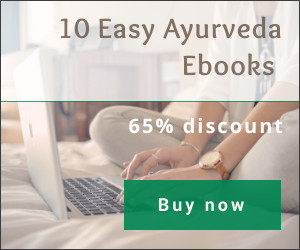 Can this be used while taking Homeopathic medicine?
Yes. This product does not react with homeopathic medicine.
With supplements like multivitamin tablets, Omega 3 fatty acids etc?
Yes. Generally, this product goes well with most of the dietary supplements. However, if you are taking more than one product per day, please consult your doctor for an opinion.
Ingredients
Halin Drops Ingredients:
It is prepared from
Sugandha Patram – 25 %
Pudina Taila – Oil derived from Mentha piperita – 15 %
Lavanga Taila – Clove oil – Syzygium aromaticum – 15 %
Elavaranga Taila – 15 %
Pudinasatvam – Menthol – 15 %
Side effects and precautions
Side effects and precautions:
There are no known side effects with this medicine.
keep out of reach and sight of children.
Store in a cool dry place.
Shelf life, manufacturer and package
Expiry date: 3 years from the date of manufacture.
Contact manufacturer:
Nagarjuna Ayurvedic Group, Kalayanthani PO, Thodupuzha, Idukki District, Kerala, India – 685 588
Phone – 04862 – 2276112-114
Presentation : 5 ml, 5 X 10 capsule
During pregnancy, lactation
If you were using this oil before pregnancy without any allergic reaction, you can continue using this oil even during pregnancy.
If you have not used this product before and wish to use it during pregnancy, better to consult a doctor because it can cause skin allergy in some rare cases.
It is generally considered as safe to use during lactation, however consult your doctor for the right advice.
Can this product be applied after steam therapy?
No. Oil is best applied before steam therapy. This is as per basic Ayurvedic principles.