Dekofcyn Cough syrup is a proprietary Ayurvedic medicine, manufactured by Alarsin Pharmaceuticals, Mumbai, used in treatment of cough.
Uses
Dekofcyn Cough syrup uses: As per the manufacturer's claims, -tt is indicated in Ayurvedic treatment of all types of productive & non productive cough
Effect on dosha
Effect on Tridosha – Balances Vata and Kapha.
Dose, duration of use
Dekofcyn Cough syrup Dose:
In acute & severe cough 1 to 2 teaspoonful 3 times a day for 1 week,
In chronic cough 1 to 2 teaspoonful 3 times a day for 3 to 4 weeks,
Children: 1/2 to 1 teaspoonful -3 times a day or as directed by physician.
How long to take?
It can be taken for up to 1 month, based on doctor's advice.
With western medicines
Seek your doctor's advice if you are taking this product along with other western (allopathic/modern) medicines. Some Ayurvedic herbs can interact with modern medicine.
If both Ayurvedic and allopathic medicines are advised together, then it is best to take allopathic medicine first, wait for 30 minutes and then, after a gap of 15 – 30 minutes, take Ayurvedic medicine or as directed by the physician.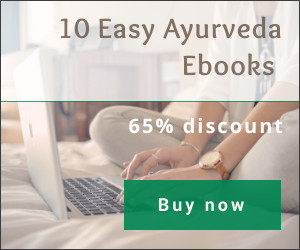 Can this be used while taking Homeopathic medicine?
Yes. This product does not react with homeopathic medicine.
With supplements like multivitamin tablets, Omega 3 fatty acids etc?
Yes. Generally, this product goes well with most of the dietary supplements. However, if you are taking more than one product per day, please consult your doctor for an opinion.
Ingredients
Dekofcyn Cough syrup Ingredients:
Each 5 ml contains in mg aqueous extract, derived from
Tulsi – Holy Basil – Ocimum sanctum – 200 mg
Taleesa Patra – leaves of Abies webbiana – 100 mg
Adusha – Vasa – Malabar nut tree (root / whole plant) – Adhatoda vasica – 100 mg
Kantakari – Yellow berried nightshade (whole plant) – Solanum xanthcarpum – 100 mg
Amla – Indian gooseberry fruit – Emblica officinalis Gaertn. – 50 mg
Shatavari – Asparagus racemosus root – 50 mg
Pippali – Long pepper fruit – Piper longum – 50 mg
Ashwagandha – Winter cherry/ Indian Ginseng (root) – Withania somnifera (L.) Dunal. – 50 mg
Gurach – 50 mg
Karchura – Curcuma zeodaria – 50 mg
Yashthimadhu – 50 mg
Ardraka – Ginger Rhizome – Zingiber officinalis – 50 mg
Lavanga – Clove – Syzygium aromaticum – 5 mg
Ela – Cardamom – Elettaria cardamomum – choti elaichi – 5 mg
Karpura – Camphor – Cinnamomum camphora – 1 mg
Peppermint- 1 mg
Side effects and precautions
Side effects and precautions:
This product contains heavy metal ingredients in minute quantities (Suvarna Malati Ras). Hence it should be taken only under strict medical supervision.
Children, pregnant ladies and lactating mothers should take this medicine only under medical supervision.
Over-dosage or taking medicine for a longer period of time, than prescribed may cause toxic symptoms.
keep out of reach and sight of children.Store in a cool dry place.
Take this medicine only till the prescribed time, in the prescribed dose only.
Seek your doctor's advice if you are diabetic. In diabetic patients, only if the blood sugar is under good control, then this medicine can be given.
Shelf life, manufacturer and package
Expiry date: 5 years from the date of manufacture.
Contact manufacturer:
ALARSIN (PHARMACEUTICALS), Alarsin House, A/32, Street No. 3 , M.I.D.C. Andheri (East), Mumbai 400 093 INDIA, Tel: + 91-22-28216836 / 28367804, Fax: + 91-22-28384116
Email:
Information :- [email protected]
Feedback:- [email protected]
Sales Enquiry :- [email protected]
Presentation : 100 ml