Dermosooth Ointment is a proprietary Ayurvedic medicine, manufactured by Mukthi Pharma, Trivendrum. It is used in the treatment of rheumatoid arthritis, burning sensation etc.
Uses
Dermosooth Ointment uses: 
Burning sensation of skin, soothens skin, improves skin complexion, cures skin diseases. Relieves pain associated with rheumatoid arthritis.
Effect on dosha
Effect on Tridosha – Balances Vata and Pitta
Usage and duration of use
Dermosooth Ointment- how to use: 
Apply on the affected area. Meant for external application only.
How long to use? 
It can be used for a long period of time, based on doctor's advice.
Ingredients
Dermosooth Ointment Ingredients:
Each 30 g contains
4 g each of
FIcus racemosa
Ficus microcarpa
Ficus indica
Ficus religiosa
2 g each of
Manjishta – Indian Madder (root) – Rubia cordifolia
Sariva – Indian Sarsaparila – Hemidesmus indicus
Ruta graveolens
Taila – Sesame oil – Sesamum indicum – 20 ml
Castor oil – 5 ml
Shorea robusta – 500 mg
Hard and soft paraffin base – quantity sufficient.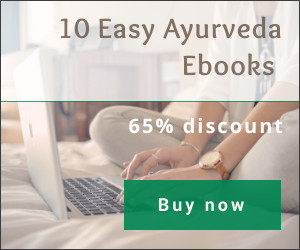 Side effects and precautions
Side effects and precautions:
Exposure to eyes may cause burning sensation. In such a case, wash thoroughly with cold water.
Store in a cool dry place.
Keep out of reach and sight of children.
Shelf life, package and manufacturer
Expiry date: 3 years from the date of manufacture.
Presentation : 30 grams
Contact manufacturer:
Mukthi Pharma, Chambakada Junction, Near Passport Office, Kaithamukku, Trivandrum, Kerala, 695 024, India
Telephone: +91 471 3210027, 471 2573166