Liverson Tablets is a proprietary Ayurvedic medicine, manufactured by Ajmera Pharmaceuticals Pvt. Ltd. Indore. It is used in the treatment of hepatitis, jaundice etc.
Uses
Liverson Tablets uses:
As per the claims of manufacturer, it is indicated in Ayurvedic treatment of inefctive and toxic hepatitis, jaundice, enlarged and fatty liver, liver cirrhosis, anorexia, alcoholism.
Effect on dosha
Effect on Tridosha – Balances Pitta and Kapha.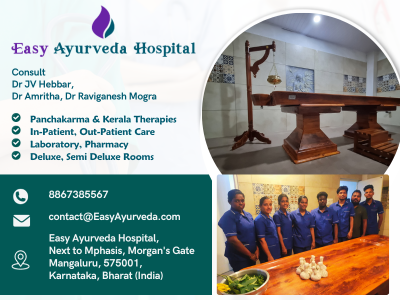 Dose and duration of use
Liverson Tablets Dose:
2 tablets, 2-3 times a day or as directed by Ayurvedic doctor.
How long to take?
It can be taken for upto 1  month, based on doctor's advice.
With western medicines
Seek your doctor's advice if you are taking this product along with other western (allopathic/modern) medicines. Some Ayurvedic herbs can interact with modern medicine.
If both Ayurvedic and allopathic medicines are advised together, then it is best to take allopathic medicine first, wait for 30 minutes and then, after a gap of 15 – 30 minutes, take Ayurvedic medicine or as directed by the physician.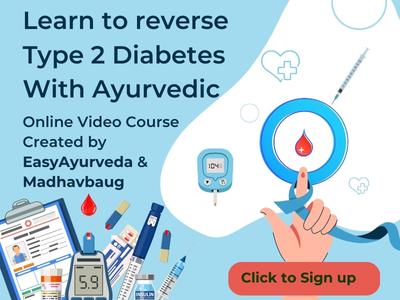 Can this be used while taking Homeopathic medicine?
Yes. This product does not react with homeopathic medicine.
With supplements like multivitamin tablets, Omega 3 fatty acids etc?
Yes. Generally, this product goes well with most of the dietary supplements. However, if you are taking more than one product per day, please consult your doctor for an opinion.
Ingredients
Liverson Tablet Ingredients:
Each tablet contains
Arogyavardhini vati – 30 mg
Vidanga – False black pepper – Embelia ribes – 5 mg
Palasha – Butea monosperma – seed – 5 mg
Punarnava Mandura – a traditional Ayurvedic medicine – 5 mg
kalamegha – Andrographis paniculata – 10 mg
Daru Haridra – Tree Turmeric (stem) – Berberis aristata – 10 mg
Shunti – Ginger Rhizome – Zingiber officinalis – 10 mg
Kankola – Piper cubeba – 10 mg
Jatamamsi – Nardostachys jatamansi – 10 mg
Patola – snake gourd – Trichosanthes cucumerica / Trichosanthes dioica – leaves – 10 mg
Sahijan twak – Shigru – Moringa oleifera – bark – 10 mg
Kushta – Saussurea lappa – 10 mg
Methika – Fenugreek – Trigonella foenum – 10 mg
Katuki – Picrorhiza kurroa – 20 mg
Punarnava – Spreading Hogweed – Boerhaavia diffusa – 20 mg
Bhringaraja – Eclipta alba – 20 mg
Nishotha – Operculina turpethum – 20 mg
Nimba – Neem – Azadirachta indica – bark – 20 mg
Chirayata – Kiratatikta – Swertia chirata – 20 mg
Gokshura – Small caltrops (whole plant) – Tribulus terrestris Linn. – 20 mg
Sharapunkha – Tephrosia purpurea – 40 mg
Guduchi Satva – extract of Guduchi – Indian Tinospora (stem) – Tinospora cordifolia – 12 mg
Rumi mastagi – 4 mg
Amlaparni – 2.5 mg
Excipients – quantity sufficient
Side effects and precautions
Side effects and precautions:
This product should be used only under strict medical supervision.
over-dosage may cause gastric irritation and diarrhoea.
Store in a cool dry place.
Use this medicine only till the prescribed time, in the prescribed dose only.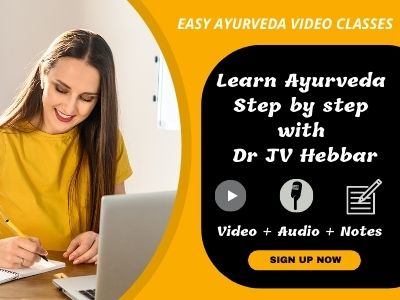 Shelf life, manufacturer and package
Expiry date: 3 years from the date of manufacture.
Contact manufacturer:
Ajmera Pharmaceuticals Pvt. Ltd, B – 9, Industrial Estate, Polo Ground, Indore – 452 015, Madhya Pradesh, India, Telephone: +(91)-(731)-2421041 Fax: +(91)-(731)-2420227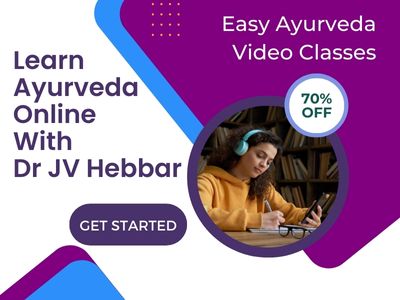 Presentation : 100 tablets