V 3 Jelly is a proprietary Ayurvedic medicines, manufactured by Ajmera Pharmaceuticals Pvt. Ltd. Indore. It is used in the treatment to gain weight, fatigue etc.
Uses
V 3 Jelly uses:
As per the claims made by the manufacturer, it is indicated in Ayurvedic treatment of general debility, post-operative convalescence, hypotension, rapid weight loss. It is also useful in chronic cough, bronchitis, bronchial asthma and productive cough.
Effect on dosha
Effect on Tridosha – Balances Vata and Kapha.
Dose and duration of use
V 3 Jelly special Dose:
1 teaspoonful, 2 times a day, to be slowly ingested and must be followed with milk. or as directed by physician.
Children: half teaspoonful with milk once or twice a day, or as directed by physician.
How long to take?
It can be taken for upto 1 – 2 months based on doctor's advice.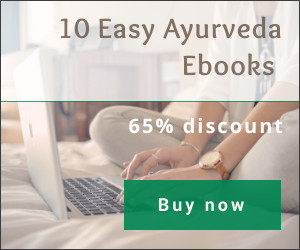 Ingredients
V 3 Jelly Ingredients:
Each 100 g contains
Abhraka Bhasma – Purified and processed Mica – 500 mg
Mukta Pishti – Powder of Pearl – 500 mg
Amalaki Rasayan – a traditional Ayurvedic medicine – 25 mg
Praval Pisti -Powder of Coral – 500 mg
Ashtavarga – group of 8 herbs – 5 grams
Roupya Bhasma – Bhasma of Silver – 1 g
Ela – Cardamom – Elettaria cardamomum – 10 g
Swarnabang – a traditional Ayurvedic medicine – 1 g
Jati – Nutmeg – Myristica fragrans – 500 mg
Bang Bhasma – Vanga Bhasma – Tin Calx – 500 mg
Caryophyllus aromaticus – 500 mg
Moschus moschiferus – 240 mg
Nagakeshara – Mesua ferrea – 500 mg
Pippali – Long pepper fruit – Piper longum – 1.5 g
Shuddha Shilajit – Asphaltum punjabinum – 1.5 g
Vamsha – Bambusa arundinaceae – 1.16 g
Ashwagandha – Winter cherry/ Indian Ginseng (root) – Withania somnifera (L.) Dunal. – 10 g
Swarna Makaradhwaj – A compound prepared from Gold, Mercury and Sulphur.
Sugar base – quantity sufficient.
Side effects and precautions
Side effects and precautions: 
This product contains heavy metal ingredients in minute quantities. Hence it should be taken only under strict medical supervision.
It is best to avoid giving this medicine to children, pregnant ladies and lactating mothers.
Over-dosage may cause gastric irritation and toxic symptoms.
keep out of reach and sight of children.
Store in a cool dry place.
Seek your doctor's advice if you are diabetic. In diabetic patients, only if the blood sugar is under good control, then this medicine can be given
Take this medicine only till the prescribed time, in the prescribed dose only.
Shelf life, manufacturer and package
Expiry date: 5 years from the date of manufacture.
Contact manufacturer:
Ajmera Pharmaceuticals Pvt. Ltd, B – 9, Industrial Estate, Polo Ground, Indore – 452 015, Madhya Pradesh, India, Telephone: +(91)-(731)-2421041 Fax: +(91)-(731)-2420227
Presentation : 450 grams