6-X Tablets is a proprietary Ayurvedic medicine, manufactured by Ajmera Pharmaceuticals Pvt. Ltd. Indore. It is used in the treatment of PE, Spermatorrhoea, etc
Uses
6-X Tablets uses:
As per the claims made by the manufacturer, it is indicated in Ayurvedic treatment of Psychic and functional impotence, Spermatorrhoea, PE, Oligospermia, Enlarged Spermatorrhoea
Effect on dosha
Effect on Tridosha – Balances Pitta and Vata
Dose and duration of use
6-X Tablets Dose:
1 – 2 capsules at night, with milk, before or after food as directed by physician.
How long to take? 
It can be taken for upto 1-2 month, based on doctor's advice.
With western medicines
Seek your doctor's advice if you are taking this product along with other western (allopathic/modern) medicines. Some Ayurvedic herbs can interact with modern medicine.
If both Ayurvedic and allopathic medicines are advised together, then it is best to take allopathic medicine first, wait for 30 minutes and then, after a gap of 15 – 30 minutes, take Ayurvedic medicine or as directed by the physician.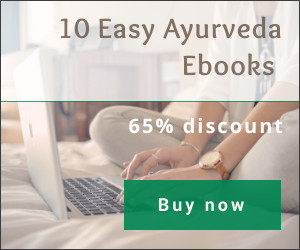 Can this be used while taking Homeopathic medicine?
Yes. This product does not react with homeopathic medicine.
With supplements like multivitamin tablets, Omega 3 fatty acids etc?
Yes. Generally, this product goes well with most of the dietary supplements. However, if you are taking more than one product per day, please consult your doctor for an opinion.
Ingredients
6-X tablet Ingredients:
Each tablet contains
Kasturi – Musk – 1 mg
Swarnamakshika Bhasma – Calx of Pyrite of Iron and Copper.
Keshara – Saffron – 5 mg
Twak – Cinnamon – Cinnamomum zeylanicum – 20 mg
Makaradhwaja – A compound of Sulphur, Mercury and Gold – 10 mg
Rasasindhura – A compound prepared from purified Mercury and Sulphur – 20 mg
Vanga Bhasma – Bhasma of Tin – 10 mg
Kapikacchu – Mucuna pruriens – Seed – 30 mg
Jatiphala – Nutmeg (fruit) – Myristica fragrans – 15 mg
Shuddha Shilajatu – Purified Asphaltum punjabinum – 30 mg
Shuddha Kupilu – Strychnos nux voica – 15 mg
Akarakarabha – Anacyclus pyrethrum – Akarkara – 20 mg
Ashwagandha – Winter Cherry / Indian ginseng (root) – Withania somnifera – 70 mg
Shweta Mushali – 14 mg
Side effects and shelf life
Side effects and precautions:
It contains heavy metal ingredients, hence this medicine should be taken only under strict medical supervision.
Over-dosage or taking medicine for a longer period of time, than prescribed may cause gastric irritation, neurological and toxic symptoms.
keep out of reach and sight of children.
Store in a cool dry place.
It is best to avoid taking this to children, pregnant and lactating mothers.
Take this medicine only till the prescribed time, in the prescribed dose only.
Expiry date: 5 years from the date of manufacture.
Manufacturer and package
Contact manufacturer:
Ajmera Pharmaceuticals Pvt. Ltd, B – 9, Industrial Estate, Polo Ground, Indore – 452 015, Madhya Pradesh, India
Telephone: +(91)-(731)-2421041 Fax: +(91)-(731)-2420227
Presentation : 10 capsules