Diabegon Capsule is a proprietary Ayurvedic medicine, manufactured by Dindayal Industries Ltd, Gwalior. It is used in the treatment of diabetes.
Uses and effect on dosha
Diabegon Capsule uses: It is indicated in Ayurvedic treatment of Diabetes mallitus and associated complaints.
Effect on Tridosha – Balances Vata and Pitta.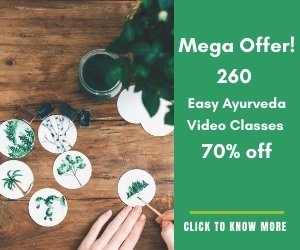 Dose and duration of use
Diabegon Capsule Dose: 1 – 2 capsules, 2 times a day, or as directed by Ayurvedic doctor.
How long to take? It can be taken for upto 2 -3 months, based on doctor's advice.
With western medicines
Seek your doctor's advice if you are taking this product along with other western (allopathic/modern) medicines. Some Ayurvedic herbs can interact with modern medicine.
If both Ayurvedic and allopathic medicines are advised together, then it is best to take allopathic medicine first, wait for 30 minutes and then, after a gap of 15 – 30 minutes, take Ayurvedic medicine or as directed by the physician.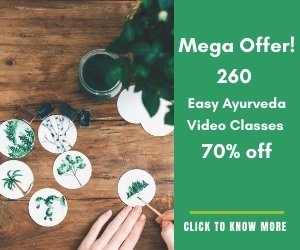 Can this be used while taking Homeopathic medicine?
Yes. This product does not react with homeopathic medicine.
With supplements like multivitamin tablets, Omega 3 fatty acids etc?
Yes. Generally, this product goes well with most of the dietary supplements. However, if you are taking more than one product per day, please consult your doctor for an opinion.
Ingredients
Diabegon Capsule Ingredients:
Each capsule contains
25 mg each of
Haritaki – Chebulic Myrobalan fruit rind – Terminalia chebula
Vibhitaki – Belliric Myrobalan fruit rind – Terminalia bellirica
Amalaki – Indian gooseberry fruit – Emblica officinalis Gaertn.
Shunti – Ginger Rhizome – Zingiber officinalis
Pippali – Long pepper fruit – Piper longum
Maricha – Black pepper – Piper nigrum
Gudmar – Gymnema sylvestre
Jambu – Jamon – Eugenia jambolana
Vijayasara – Asana – Indian Kino tree (heart wood) – Pterocarpus marsupium
Methi – Fenugreek
Haridra – Turmeric rhizome – Curcuma longa
Amrita Satva
Karela – Karavellaka – Bitter gourd – Momordia charantia
Shuddha Shilajatu – Asphaltum punjabinum
Swarna Makshika Bhasma – Bhasma of Copper-Iron Pyrite
20 mg each of
Vasanta Kusumakara Rasa
Loha Bhasma – Bhasma prepared from Iron
Trivanga Bhasma – Bhasma (Calx) of Purified Lead, Tin and Zinc.
Side effects and shelf life
Side effect:
This medicine contains heavy metal ingredients. Hence this should only be taken under strict medical supervision.
It is best to avoid giving this medicine to children, pregnant ladies and lactating mothers.
keep out of reach and sight of children.
Over-dosage or taking medicine for a longer period of time, than prescribed may cause severe neurological and toxic side effects
Store in a cool dry place.
Take this medicine only till the prescribed time, in the prescribed dose only.
Expiry date: 5 years from the date of manufacture.
Manufacturer and package
Contact manufacturer:
Dindayal Industries Limited, Dindayal City Mall, Gwalior-474009 (M.P),
Tel.: 0751-4055444, 0751-4055666 E-mail: [email protected]
Presentation : 20 capsules