Panchasav is a proprietary Ayurvedic medicine, manufactured by Baidyanath. It is used in digestive disorders. It is a combination of five traditional Ayurvedic medicine. It contains 5 – 10 % of self generated alcohol.
Uses
Panchasav uses:
It is a multi-purpose oral liquid. It improves digestion power, strength and immunity.
It is good for liver, relieves edema and inflammation.
It is a good source of iron, useful in the treatment of anemia.
Composition
Composition:
It is a combination of
Balarishta – It is a very good nervine tonic. Improves strength of muscles, nerves and joints.
Drakshasav – useful in piles, fistula, intestinal worms, injury.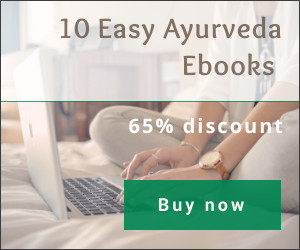 Kumaryasav – useful in abdominal distension, bloating, cough, cold, piles and neurological conditions.
Dashmoolarishta – useful in liver disorders, skin diseases, female infertility, anemia.
Lohasava – used in anemia, itching, liver and spleen disorders, edema and inflammation, fistula etc.
Dose
Dosage: 2 spoons 2 times a day, after food or as directed by Ayurvedic doctor.
With western medicines
Seek your doctor's advice if you are taking this product along with other western (allopathic/modern) medicines. Some Ayurvedic herbs can interact with modern medicine.
If both Ayurvedic and allopathic medicines are advised together, then it is best to take allopathic medicine first, wait for 30 minutes and then, after a gap of 15 – 30 minutes, take Ayurvedic medicine or as directed by the physician.
Can this be used while taking Homeopathic medicine?
Yes. This product does not react with homeopathic medicine.
With supplements like multivitamin tablets, Omega 3 fatty acids etc?
Yes. Generally, this product goes well with most of the dietary supplements. However, if you are taking more than one product per day, please consult your doctor for an opinion.
Side effects
Side effects:
People with sensitive stomach may have worsening of gastritis problem.
Since it is a combination of five different formulations, it is very difficult to judge the effect of one herb over the other. In total, the product will have more than 60 Ayurvedic ingredients.