Praval Panchamrit Ras is an Ayurvedic medicine in tablet or powder form, used in treatment of bloating, anorexia, diarrhoea etc. This medicine is most commonly used in north Indian Ayurvedic practice.
Uses and effect on dosha
Praval Panchamrit Ras Uses:
It is used in the Ayurvedic treatment of bloating, ascites, splenic disorders, cough, asthma, anorexia, indigestion, burping, malabsorption syndrome, diarrhoea, antral gastritis, urinary tract disorders, urine retention, calculi.
Praval panchamrut Ras usage in Urinary tract infection:
Because of calcium compounds, it can alkalize urine and help to fight urine infection.
>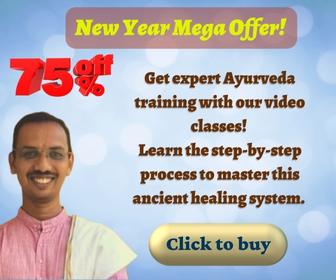 Effect on Tridosha – Balances Pitta Dosha.
Dose, co-drinks and duration of use
Praval Panchamrit tablets dosage:
250 mg once or twice a day, before or after food or as directed by Ayurvedic doctor. It is advised along with honey and ghee or milk.
Anupana: Honey, pipalli choorna, nimbu swarasa

How long to use: It is administered for a period of one month.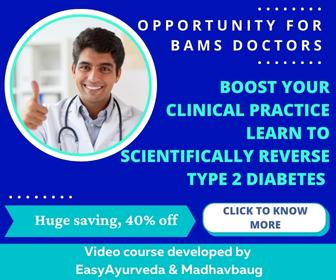 With western medicines
Seek your doctor's advice if you are taking this product along with other western (allopathic/modern) medicines. Some Ayurvedic herbs can interact with modern medicine.
If both Ayurvedic and allopathic medicines are advised together, then it is best to take allopathic medicine first, wait for 30 minutes and then, after a gap of 15 – 30 minutes, take Ayurvedic medicine or as directed by the physician.
Can this be used while taking Homeopathic medicine?
Yes. This product does not react with homeopathic medicine.
With supplements like multivitamin tablets, Omega 3 fatty acids etc?
Yes. Generally, this product goes well with most of the dietary supplements. However, if you are taking more than one product per day, please consult your doctor for an opinion.
Ingredients and procedure
Praval Panchamrit Ras ingredients, how to make:
10 g fine powder of each of
Mukta Bhasma – Bhasma (Calx) of Pearl
Shankha Bhasma – Bhasma of Conch Shell
Shukti Bhasma – Bhasma (Calx) of Pearl Oyster
Kaparda Bhasma – Bhasma (Calx) of Cowries
Pravala Bhasma – Bhasma (Calx) of Coral – 30 g
Latex of Arka – Calotropis procera – – 70 ml for grinding.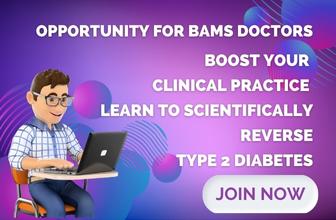 Procedure
All above ingredients are made into sukshma choorna by pounding inkalva yantra, then arka sheera is added and triturated to make into paste, rolled into chakrika, dried in sunlight, kept in sharava samputa & given gaja puta. The resultant smooth bhasma is collected and stored.
Note- some author explained use of cows milk instead of arka ksheera.
Reference, manufacturer and side effects
Reference: Bhaishajya Ratnavali Gulma Rogadhikara 139 – 143
Manufacturer: Baidyanath, Dabur, Dhootapapeshwar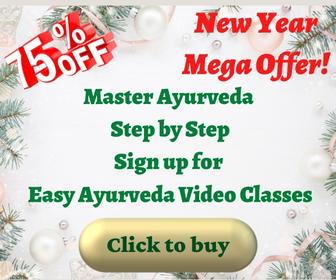 Praval Panchamrit tablets side effects:
Self medication with this medicine is not advised.
Take this medicine in precise dose and for limited period of time, as advised by doctor.
Keep out of reach and sight of children. Store in a dry cool place.
A patient of mine complained about Severe abdominal pain after taking Dhootapapeshwar Praval Panchamrit Ras. He felt better after the medicine was withdrawn.