Hemagarbha Pottali Ras is an Ayurvedic medicine in tablet form, used in the treatment of chronic disease conditions. This medicine should only be taken under strict medical supervision. This medicine is most commonly used in north Indian Ayurvedic practice.
Uses and effect on dosha
Hemagarbha Pottali Ras Uses: It is used in the Ayurvedic treatment of chronic and serious disease conditions.

कासे श्वासे क्षये वाते कफे ग्रहणिका गदे ।
सर्वरोगेषु दातव्या हेमगर्भाख्य पोट्टली ॥
kāse śvāse kṣaye vāte kaphe grahaṇikā gade |
sarvarogeṣu dātavyā hemagarbhākhya poṭṭalī ||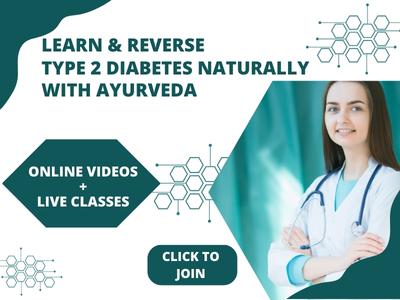 It is especially useful in
kāsa chronic cough,
śvāsa respiratory infections,
kṣaya – tissue depletion, severe exhaustion, tuberculosis,
vāte kaphe – In case of diseases afflicting Kapha and Vata Doshas
grahaṇikā gade – Severe irritable bowel syndrome
Hem Garbh potli It is also being used by the Ayurveda practitioners in the management of severe cases of Covid 19.
It is useful in Sannipatika Jwara – very high fever associated with pneumonia
It is being administered in combinations of Maha Lakshmi Vilas Rasa, Shrunga Bhasma, Abhraka Bhasma,

Effect on Tridosha – Balances Vata, Pitta Kapha
Dose and duration of use
Hemagarbha Pottali Rasa dosage:
62.5 – 125 mg in the morning and evening, before or after food or as directed by Ayurvedic doctor. It is advised along with ginger juice or betel leaf juice.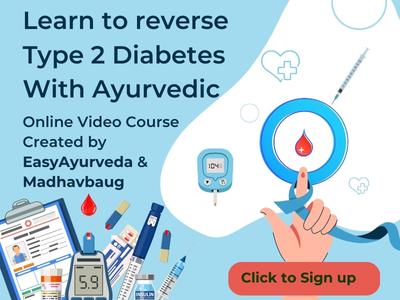 It is advised to take curd rice while taking this medicine.
How long to use: It is administered for a period of 1 month.
With western medicines
Seek your doctor's advice if you are taking this product along with other western (allopathic/modern) medicines. Some Ayurvedic herbs can interact with modern medicine.
If both Ayurvedic and allopathic medicines are advised together, then it is best to take allopathic medicine first, wait for 30 minutes and then, after a gap of 15 – 30 minutes, take Ayurvedic medicine or as directed by the physician.
Can this be used while taking Homeopathic medicine?
Yes. This product does not react with homeopathic medicine.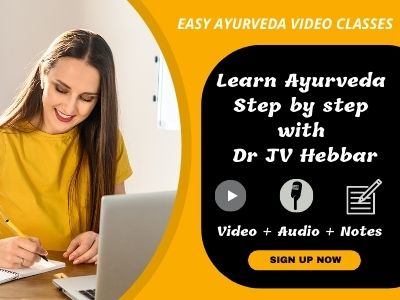 With supplements like multivitamin tablets, Omega 3 fatty acids etc?
Yes. Generally, this product goes well with most of the dietary supplements. However, if you are taking more than one product per day, please consult your doctor for an opinion.
Ingredients and method of preparation
Hemagarbha Pottali Ras ingredients, how to make:
Shuddha Parada – Purified and processed Mercury – 40 g
Shuddha Gandhaka – Purified and processed Sulphur – 20 g
Swarna Bhasma – Bhasma (Calx) of Gold – 10 g
Tamra Bhasma – Bhasma (calx) of Copper – 30 g
Juice extract of Kumari – Aloe vera – quantity sufficient for grinding for seven days.
Item No. 1-4 to be triturated with the svarasa of aloe vera for seven days, and a conical Pottali should be prepared and it should be given a blunt conical shape. On drying it should be securly tied up in a silken cloth on which sulphur is smeared and hung from a rod to be suspended in a Dolayantra containing molten sulphur on a low fire till the sulphur assumes slightly bluish colour and the contents of the Pottali show signs of hardness on being tapped upon the wall of the yantra. The Pottali is then removed alongwith the rod and allowed to naturally cool. Thereafter the silken envelope is carefully detached and Pottali cone cleaned up to remove any encrustation of excess sulphur or cloth and preserved in closed bottles.
Reference, manufacturer and side effects
Reference: Rasamrit Rasayan Vajikaran Adhikara 9/210 – 222
Manufacturer: Koral Pharma, Rasashram Pharma
Hemgarbh Potli Ras side effects: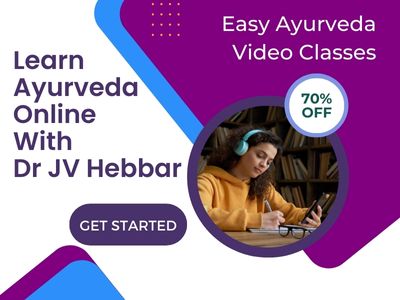 There are no recorded side effects with this medicine.
It should be taken under strict medical supervision. Take this medicine only if your Ayurveda doctor has prescribed it to you.
Store in a cool dry place, in an air tight container, away from direct sunlight.
Use this medicine only till the prescribed time and in the prescribed dose only.
Seek your doctor's advice for its usage during pregnancy, lactation and in children.
Keep out of reach and sight of children.