Saraswat Churna is an Ayurvedic medicine in herbal powder form. It is used in treatment of psychosis, depression, low intelligence level etc.
Benefits
Saraswat Churna uses: 
It is used in treatment of psychosis, loss of concentration, anxiety,
mania, epilepsy, MDP, Depression, irritability, low intelligence,
loss of memory, disorders of speech, speech delay, language problems, stammering,
delay in developmental milestones and anemia
Mental fatigue, psychological tiredness
Ayurveda practitioners also use this for the treatment of
Neuropathy, neuritis, tinnitus
>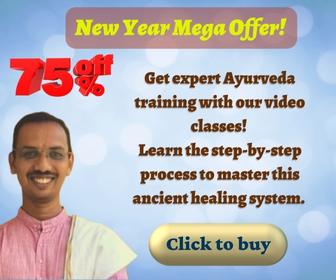 Effect on Tridosha – Balances Vata and Pitta.
Dose
Saraswata Choornam Dosage:
3 grams, once or twice a day before or after food or as directed by Ayurvedic doctor. It is traditionally given along with ghee, honey or water.
It is usually advised early morning on empty stomach.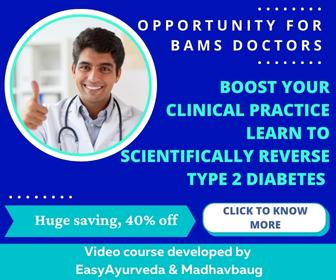 How long to take?
This medicine can be safely taken for a period of upto 2-4 months.
With western medicines
Seek your doctor's advice if you are taking this product along with other western (allopathic/modern) medicines. Some Ayurvedic herbs can interact with modern medicine.
If both Ayurvedic and allopathic medicines are advised together, then it is best to take allopathic medicine first, wait for 30 minutes and then, after a gap of 15 – 30 minutes, take Ayurvedic medicine or as directed by the physician.
Can this be used while taking Homeopathic medicine?
Yes. This product does not react with homeopathic medicine.
With supplements like multivitamin tablets, Omega 3 fatty acids etc?
Yes. Generally, this product goes well with most of the dietary supplements. However, if you are taking more than one product per day, please consult your doctor for an opinion.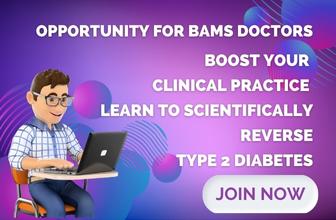 Side Effects
Saraswata Choorna Side Effects:
Self medication with this medicine is strictly not recommended. Take this only under strict medical supervision.
Take this medicine in precise dose and for limited period of time, as advised by doctor.
Diabetic, hypertensive patients, cardiac patients, obese people, pregnant ladies, lactating mothers and children should take this medicine strictly under medical supervision.
Over-dosage may cause gastritis.
Keep out of reach and sight of children. Store in a dry cool place.
Contents
Saraswat Churna ingredients and how to make?
10 g fine powder of
Kushta – Saussurea lappa
Ashwagandha – Winter Cherry / Indian ginseng (root) – Withania somnifera
Saindhava – Rock Salt
Ajamoda – Ajowan seed – Trachyspermum ammi
Jiraka – Cumin seed – Cuminum cyminum
Krishnajiraka – Nigella sativa
Shunti – Ginger (rhizome) – Zingiber officinalis
Maricha – Black pepper – Piper nigrum
Pippali – Long pepper – Piper longum
Patha – Cyclea peltata
Shankhapushpi – Clitorea ternatea
Juice extract of Brahmi – Thyme Leaved Gratiola (whole plant) – Bacopa monnieri for grinding.
Shloka, Sanskrit Verse
Reference and Shelf Life
Saraswat Churna Reference: Bhava Prakasha Unmada Adhikara 22/46-47, Bhaishaj Ratnavali 24 (Unmada) / 26-29, Sahasrayogam.
Baidyanath Manufactures Saraswata Churna with the reference book of Ayurveda Sara Sangraha.
As per this reference, the ingredients are –
Kushta, Saindha Namak, Saphed Jeera (white cumin), Kala Jeera (Black cumin), Peepal, Patha, Ashwagandha, Shunti (ginger), Ajamoda, Shankhapushpi, Maricha.
Shelf life: Two years from the date of manufacturing. If you have opened the seal of the container, better to finish the medicine within 2 – 3 months.
Manufacturers
Manufacturers of Saraswat Churna: Zandu, Vadik Herbs, Baidyanath
How long does it take to start showing results?
Depends on the dosage and other products suggested with this. Usually 1 – 2 weeks time.
Habit forming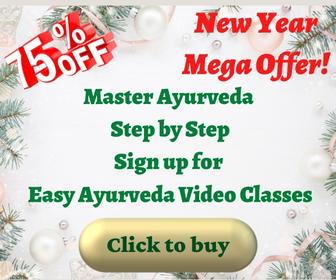 Is this medicine habit forming? Does it create dependence? Can we stop it after a few months of usage?
This medicine is not habit forming. After using for the prescribed period, your doctor would gradually decrease the dose and eventually stop it. Follow your doctor's instructions for gradual decrease of dose and stopping. Usually it does not cause any ill effects.