Punarnavadi Guggulu is an Ayurvedic medicine in tablet form. It is used in the treatment of gout, sciatica, low back ache etc.
Benefits
Punarnavadi Guggulu uses:
It is used in treating gout, sciatica, low back ache, spondylosis, rheumatoid arthritis, and such other skeleto-muscular and joint disorders.
Post viral fever, when the patient complains of body, muscle and joint pains
Bursitis
Bursitis trochanterica
Shoulder dislocation pain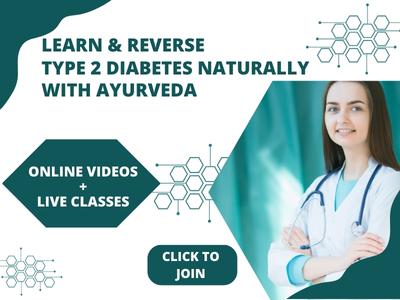 Effect on Tridosha – Balances Vata and Kapha
It is useful to promote strength of bones and joints.
It acts as an excellent anti inflammatory and analgesic medicine.
It is used for the treatment of ankle pain, ankle twitch, slipped disc, sprain, back spasm, backache, back injury, stiffness of muscles, Coccyx pain
Partially useful in (other medications might be required)
Avascular necrosis
Sensory-neural hearing loss
Hypothyroidism
Ankylosing spondylitis
Pain related to SLE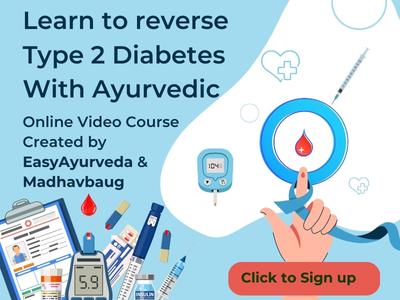 Diet
Avoid deep fried foods, heavy-to-digest non veg foods, fast foods and aerated drinks, smoking and excess alcohol. These can irritate stomach and intestinal lining. These also may increase Tridosha.
Dose and Duration
Punarnava Guggulu Dosage:
1 – 2 tablets, once or twice a day before or after food or as directed by Ayurvedic doctor.
How long to take?
This medicine can be safely taken for a period of upto 2-4 months.
With western medicines
Seek your doctor's advice if you are taking this product along with other western (allopathic/modern) medicines. Some Ayurvedic herbs can interact with modern medicine.
If both Ayurvedic and allopathic medicines are advised together, then it is best to take allopathic medicine first, wait for 30 minutes and then, after a gap of 15 – 30 minutes, take Ayurvedic medicine or as directed by the physician.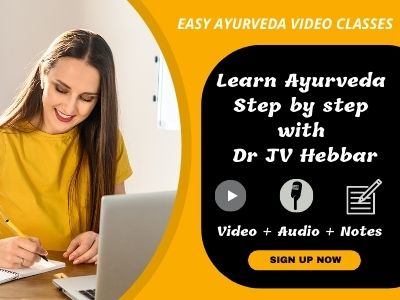 Can this be used while taking Homeopathic medicine?
Yes. This product does not react with homeopathic medicine.
With supplements like multivitamin tablets, Omega 3 fatty acids etc?
Yes. Generally, this product goes well with most of the dietary supplements. However, if you are taking more than one product per day, please consult your doctor for an opinion.
Side Effects
Punarnava Guggul Side Effects:
Self medication with this medicine is strictly not recommended. Take this only under strict medical supervision.
Take this medicine in precise dose and for limited period of time, as advised by doctor.
Diabetic, hypertensive patients, Pregnant ladies, lactating mothers and children should take this medicine strictly under medical supervision.
Over-dosage may cause burning sensation and gastritis.
Keep out of reach and sight of children. Store in a dry cool place.
Contents
Punarnavadi Guggul ingredients and how to make?
Punarnava – Spreading Hogweed – Boerhaavia diffusa – Root – 4.8 kg
Urubaka – Castor – Ricinus communis – Root – 4.8 kg
Shunti – Ginger – Zingiber officinalis – Rhizome – 768 g

Water for decoction – 32 liters, boiled and reduced to 4 liters

Kaushika – Guggulu – Indian bedelium (gum resin) – Commiphora mukul – 864 g
Eranda taila – Castor oil – Ricinus communis – 192 ml
Trivrit – Operculina turpethum – Root – 240 g
Nikumbha – Baliospermum montanum – Root – 48 g
Guduchi – Indian Tinospora – Tinospora cordifolia – Stem – 96 g
Haritaki – Chebulic Myrobalan – Terminalia chebula – Fruit rind – 96 g
Vibhitaki – Belliric Myrobalan – Terminalia bellirica – Fruit rind – 96 g
Amalaki – Indian gooseberry – Emblica officinalis Gaertn. – Fruit – 96 g
Shunti – Ginger – Zingiber officinalis – Rhizome – 96 g
Maricha – Black pepper – Piper nigrum – Fruit – 96 g
Pippali – Long pepper – Piper longum – Fruit
Saindhava Lavana – Rock salt – 96 g
Bhallataka – Purified Semecarpus anacardium – Fruit – 96 g
Vidanga – False black pepper – Embelia ribes – Fruit – 96 g
Punarnava – Spreading Hogweed – Boerhaavia diffusa – Root – 48 g
Makshika Bhasma – Bhasma of Copper – Iron Pyrite – 12 g
Method of Preparation
Coarse powder of ingredient from Punarnava to Ginger is boiled with specific quantity of water to prepare decoction. Ingredients from trivrit to punarnava is powdered separetly, weighed and mixed. Decoction is boiled with purified guggulu in an iron vessel till it forms semisolid consistency. Fine powder of rest of the ingredients and Makshika Bhasma is added with continuous stirring. Pound the mixture with castor oil till it forms semisolid consistency. Mixture is rolled into pills and stored in tightly closed containers.
Shloka, Sanskrit Verse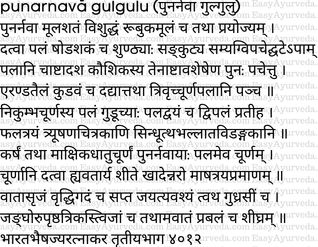 Reference, Manufacturer and Shelf Life
Reference: Bharata Bhaishajya Ratnakara 3:4012
Manufacturers: Baidyanath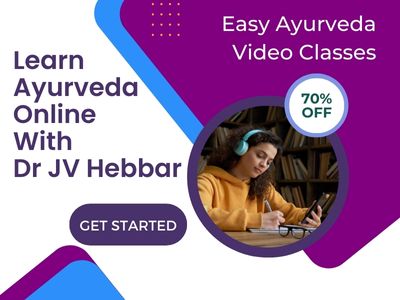 Shelf Life: Five years from the date of manufacturing. If you have opened the seal of the container, better to finish the medicine within 3 – 4 months.