Pancha Nimba Choornam is an Ayurvedic medicine in herbal powder form. It is used in the treatment of eczema, psoriasis, sinus, fistula, diabetes, etc. This product is also called Panchanimbadi Churna.
Benefits
Pancha Nimba Choornam uses:
It is used in wide range of skin diseases such as dermatitis, eczema, pruritis, psoriasis, sinus, non healing wounds, headache, urinary tract infections, diabetes, poisons, ascites, arthritis.
It is used in treating skin infections.
Post viral fever, when the patient complains of body, muscle and joint pains
Effect on Tridosha – Balances Pitta.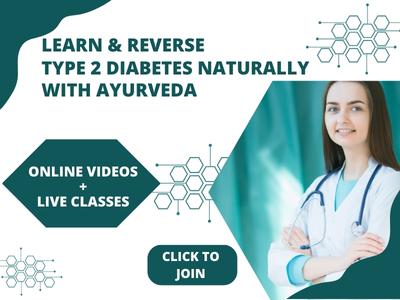 Dose and Duration
Panchanimba Churna Dosage:
3 grams, once or twice a day before or after food or as directed by Ayurvedic doctor. It is traditionally given along with honey.
How long to take?
This medicine can be safely taken for a period of upto 2-4 months.
Side Effects
Panchanimbadi Churnam Side Effects:
Self medication with this medicine is strictly not recommended. Take this only under strict medical supervision.
Take this medicine in precise dose and for limited period of time, as advised by doctor.
Diabetic, hypertensive patients, cardiac patients, obese people, pregnant ladies, lactating mothers and children should take this medicine strictly under medical supervision.
Over-dosage may cause gastritis.
Keep out of reach and sight of children. Store in a dry cool place.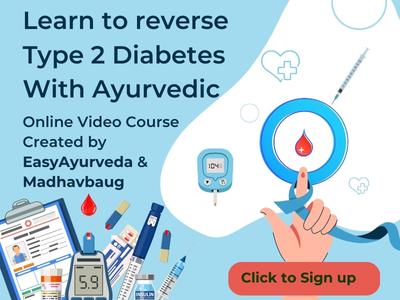 Contents
Panchanimbadi Choorna ingredients and how to make?
10 g fine powder of
Pichumarda – Neem – Azadirachta indica – bark, fruit, leaves, fruit and flower – each 20 g
10 g fine powder each of
Haritaki – Chebulic Myrobalan (fruit rind) – Terminalia chebula
Vibhitaki – Belliric Myrobalan – Terminalia bellirica
Amalaki -Indian Gooseberry- Emblica officinalis / Phyllanthus emblica
Shunti – Ginger (rhizome) – Zingiber officinalis
Maricha – Black pepper – Piper nigrum
Pippali – Long pepper – Piper longum
Brahmi – Thyme Leaved Gratiola (whole plant) – Bacopa monnieri
Gokshura – Small caltrops (whole plant) – Tribulus terrestris
Arushkara – Marking nut (fruit)- Semecarpus anacardium
Agni – Plumbago zeylanica
Vidanga – False black pepper (fruit) – Embelia ribes
Varahikanda – Dioscorea bulbifera
Loha Bhasma – Bhasma (Calx) of Iron
Amruta – Indian Tinospora – stem – Tinospora cordifolia
Haridra – Turmeric Rhizome – Curcuma Longa
Daruharidra – Tree turmeric (stem) – Berberis aristata
Avalguja – Psoralea corylifolia
Vyadhighata – Indian Laburnum (fruit pulp) – Cassia fistula
Sharkara – Sugar
Kushta – Saussurea lappa
Indrayava – Connessi (seed) – Holarrhena antidysenterica
Patha – Cyclea peltata
Water decoction of each of following for grinding seven times.
Khadira – Black catechu (heart wood extract) – Acacia catechu
Asana – Indian Kino Tree (Heart wood) – Pterocarpus marsupium
Nimba – Neem – Azadirachta indica
Panchanimba Kwatha – Decoction made from neem leaves, fruit, flower, bark and root.
Markava – Eclipta alba
Reference and Shelf Life
Reference of Panchanimbadi Choornam: Bhaishaj Ratnavali Kushta Rogadhikara 86 – 91
Shelf life: Two years from the date of manufacturing. If you have opened the seal of the container, better to finish the medicine within 2 – 3 months.
Manufacturers
Prakruti Remedies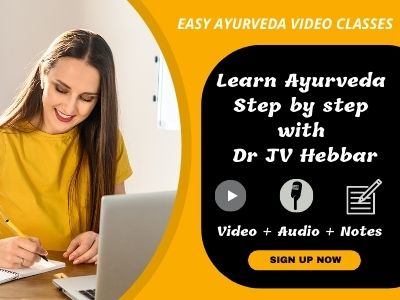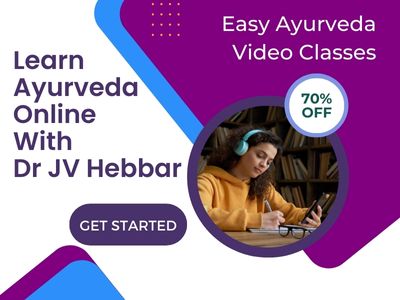 Panchanimbadi Choornam as ingredient in proprietary Ayurvedic medicines:
It is used as ingredient in many Ayurvedic medicines such as
UVA Acnovin Capsule – UVA Acnovin Capsule is a proprietary Ayurvedic medicine manufactured by Vasu Healthcare pharmaceuticals, Vadodara, Gujarat. UVA Acnovin capsule promotes healthy skin and helps in various dermatological disorders.