Triphala Kwath is an Ayurvedic medicine in water decoction form. It is used in the treatment of eye disorders, oral ulcers, liver diseases etc. It is a simple and effective combination of three fruits.
Benefits
Triphala Kwath uses:
It is used in the treatment of eye disorders with inflammation, wherein it is used to wash the eyes.
It is used to treat oral ulcers, wherein it is used for gargling.
Oral intake is indicated in liver disorders, edema and inflammation.
It is used along with cow urine cow urine to treat testicular disorders.
Effect on Tridosha – Balances Vata and Kapha.
>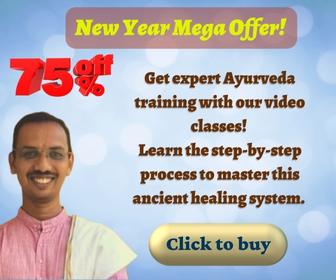 Dose and Duration
Triphala Kashayam Dosage:
10 – 20 ml, once or twice a day before or after food or as directed by Ayurvedic doctor.
How long to take?
This medicine can be safely taken for a period of upto 2-4 months.
With western medicines
Seek your doctor's advice if you are taking this product along with other western (allopathic/modern) medicines. Some Ayurvedic herbs can interact with modern medicine.
If both Ayurvedic and allopathic medicines are advised together, then it is best to take allopathic medicine first, wait for 30 minutes and then, after a gap of 15 – 30 minutes, take Ayurvedic medicine or as directed by the physician.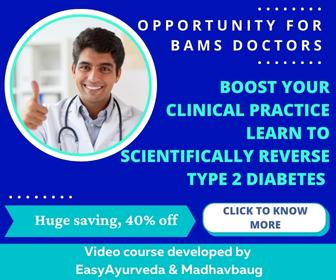 Can this be used while taking Homeopathic medicine?
Yes. This product does not react with homeopathic medicine.
With supplements like multivitamin tablets, Omega 3 fatty acids etc?
Yes. Generally, this product goes well with most of the dietary supplements. However, if you are taking more than one product per day, please consult your doctor for an opinion.
Side Effects
Triphala Kashayam Side Effects:
Take this medicine in precise dose and for limited period of time, as advised by doctor.
Pregnant ladies, lactating mothers and children should take this medicine strictly under medical supervision.
Keep out of reach and sight of children. Store in a dry cool place.
Contents
Triphala Kadha ingredients and how to make?
10 g coarse powder of each of
Haritaki – Chebulic Myrobalan fruit rind – Terminalia chebula
Vibhitaki – Belliric Myrobalan fruit rind – Terminalia bellirica
Amalaki – Indian gooseberry fruit – Emblica officinalis Gaertn.
All the ingredients are added to 16 parts of water, boiled and reduced to 1/4th part, filtered and used.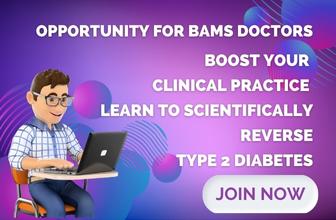 Watch a video about how to make Triphala Kashayam
Reference and Shelf Life
Reference: Bhaishajya Ratnavali Shotha Rogadhikara 10, Bharata Bhaishajya Ratnakara Kashaya prakarana.
Shelf Life: 3 years from the date of manufacture, when preservatives are added. if you have opened the seal of the bottle, better to use it before 3 months.
Shloka- Sanskrit Verse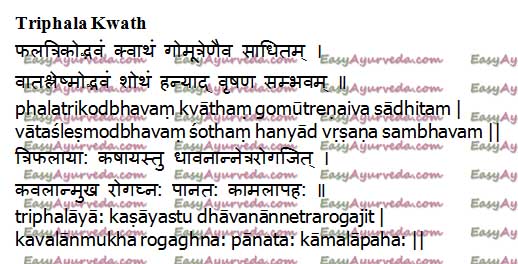 Triphala kashaya prepared with cow urine is useful for the treatment of inflammation arising due to Vata and Kapha Dosha imbalance. It is also useful in orchitis.
Triphala kwath can be used for washing eyes for eye infection. It is also used for gargling to get rid of oral disorders. It is taken orally for the treatment of liver disorders, diabetes, jaundice and obesity.
Other Uses
Triphala for hemorrhoids:
Regular intake of Triphala churna eases bowels and shrinks the pile mass size.
Trivrit (Operculina turpethum) along with Triphala churna for oral intake, is told as a remedy for hemorrhoids. (Charaka Chikitsa Sthana 14th chapter)
For purification of Abhraka (Mica), the mica is heated till it becomes red hot and is dipped in this kwath for 7 times. (Rasa Ratna Samucchaya)
Swarnamakshika (copper pyrite) is heated to red hot and dipped in either lemon juice or triphala kashaya for 21 times for purification.
Triphala Kashaya is used as ingredient in making Lohadi Rasayan, as per Charaka Samhita Chikitsasthana 1.3/15-23, wherein, iron leaves are heated to red hot and dipped in Triphala Kashayam.
Triphala Kashaya is used for Bhavana drava – grinding liquid in preparing an anti aging, skin detoxifying, fertility promoting Ayurvedic medicine called Gandhak Rasayan
Use Of Triphala Kashaya In Obesity: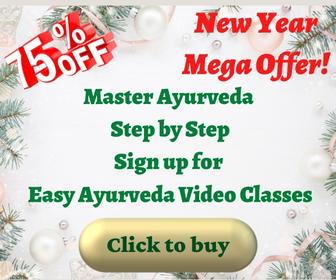 Triphala is a very potent anti obesity medicine. (research). Hence, taking Triphala kwatham is an efficient way to lose weight.