Pradarantak Lauh is an Ayurvedic medicine in tablet or powder form. It is mainly used in the treatment of menorrhagia, metrorrhagia, leucorrhea etc. This medicine is more commonly used in North Indian Ayurvedic practice. It should only be taken under medical supervision.
Benefits
Pradarantak Lauh Uses:
It can be used as a source of Iron, since it contains Iron calx (Bhasma) as ingredient.
It is used in the treatment of menorrhagia, metrorrhagia, leucorrhoea, low back ache, lumbar spondylosis, dysmenorrhoea.
It is useful to relieve indigestion, anemia, asthma, cough.
It is nourishing in nature and improves strength and immunity.
Effect on Tridosha – Balances Vata, Pitta and Kapha.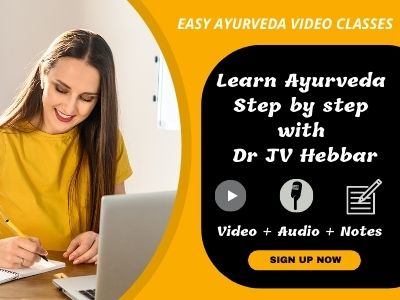 Dosage
250 mg – 500 mg once or twice a day before or after food or as directed by Ayurvedic doctor. It is usually administered along with sugar, honey and ghee.
How long to take?
This medicine can be safely taken for a period of upto 2-4 months.
With western medicines
Seek your doctor's advice if you are taking this product along with other western (allopathic/modern) medicines. Some Ayurvedic herbs can interact with modern medicine.
If both Ayurvedic and allopathic medicines are advised together, then it is best to take allopathic medicine first, wait for 30 minutes and then, after a gap of 15 – 30 minutes, take Ayurvedic medicine or as directed by the physician.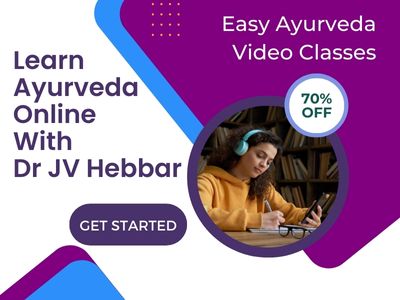 Can this be used while taking Homeopathic medicine?
Yes. This product does not react with homeopathic medicine.

Can this be taken by a patient with CKD (Chronic Kidney Disease)?
If the patient of CKD has iron deficiency anemia, then this medicine can be administered as per doctor's advice.
With supplements like multivitamin tablets, Omega 3 fatty acids etc?
Yes. Generally, this product goes well with most of the dietary supplements. However, if you are taking more than one product per day, please consult your doctor for an opinion.
Side Effects
There are no recorded side effects with this medicine.
It should be taken under strict medical supervision. Take this medicine only if your Ayurveda doctor has prescribed it to you.
Store in a cool dry place, in an air tight container, away from direct sunlight.
Use this medicine only till the prescribed time and in the prescribed dose only.
Seek your doctor's advice for its usage during pregnancy, lactation and in children.
Keep out of reach and sight of children.
Contents
Pradarantak Lauha ingredients, how to make:
10 g fine powder of each of
Loha Bhasma – Bhasma prepared from Iron
Tamra Bhasma – Bhasma prepared from Copper
Shuddha Haratala – Purified and processed Orpiment (Arsenic tri sulphide)
Vanga Bhasma – Tin Calx
Abhraka Bhasma – Purified and processed Mica
Varatika Bhasma – Bhasma (Calx) of Cowries
Shunti – Ginger Rhizome – Zingiber officinalis
Maricha – Black pepper – Piper nigrum
Pippali – Long pepper fruit – Piper longum
Haritaki – Chebulic Myrobalan fruit rind – Terminalia chebula
Vibhitaki – Belliric Myrobalan fruit rind – Terminalia bellirica
Amalaki – Indian gooseberry fruit – Emblica officinalis Gaertn.
Eranda – Castor – Ricinus communis
Vidanga – False black pepper – Embelia ribes
Saindhava Lavana – Rock salt
Samudra Lavana – Common salt
Vida Lavana – Vida salt
Sauvarchala Lavana – Sochal salt
Audbhida Lavana
Chavya – Java Long Pepper – Piper chaba
Pippali – Long pepper fruit – Piper longum
Shankha Bhasma – Bhasma of Conch Shell
Vacha – Acorus calamus
Hapusha – Juniperus communis
Kushta – Saussurea lappa
Shati – Curcuma zeodaria / Hedychium spicatum
Patha – Cyclea peltata
Devadaru – Himalayan cedar (bark) – Cedrus deodara
Ela – Cardamom – Elettaria cardamomum
Vriddhadaru – Argyrea speciosa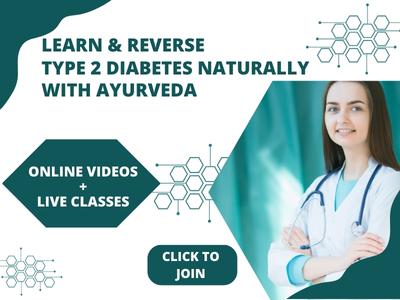 Reference and Manufacturers
Bhaishajya Ratnavali Stri Rogadhikara 75 – 79
Manufacturer: Baidyanath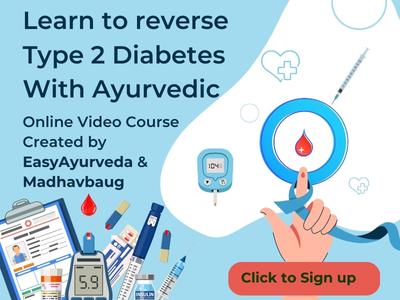 Proprietary Ayurvedic medicines with Pradarantaka Loha as ingredient:
Eve Plus Tablet – A proprietary Ayurvedic medicine manufactured by Megha Pharmaceuticals. It is a uterine tonic used in the treatment of menstrual disorders.