Yakrut Shula Vinashini Vatika is a tablet, used in Ayurvedic treatment of liver and spleen related diseases. This medicine should be taken strictly under medical supervision.
Benefits
Yakrit Shula Vinashini Vatika tablet uses:
It is used in Ayurvedic treatment of liver diseases, splenomegaly etc.
Effect on Tridosha – balances Vata and Pitta.
Dose
Yakrut Shula Vinashini Gutika dosage:
1 – 2 tablets once or twice a day, before or after food or as directed by Ayurvedic doctor. It is traditionally given along with bitter gourd juice.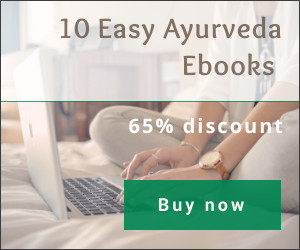 How long to use?
It can be used for a period of  2 – 3 months.
With western medicines
Seek your doctor's advice if you are taking this product along with other western (allopathic/modern) medicines. Some Ayurvedic herbs can interact with modern medicine.
If both Ayurvedic and allopathic medicines are advised together, then it is best to take allopathic medicine first, wait for 30 minutes and then, after a gap of 15 – 30 minutes, take Ayurvedic medicine or as directed by the physician.
Can this be used while taking Homeopathic medicine?
Yes. This product does not react with homeopathic medicine.
With supplements like multivitamin tablets, Omega 3 fatty acids etc?
Yes. Generally, this product goes well with most of the dietary supplements. However, if you are taking more than one product per day, please consult your doctor for an opinion.
Side Effects
People with high BP should take this medicine under medical supervision.
Keep out of reach and sight of children. Store in cool dry place.
Contents
Yakrut Shula Vinashini tablet ingredients, how to make:
Navasadara – Ammonium chloride – 12 g
Saindhava – Rock Salt – 24 g
Kokilaksha – Hygrophila (root) – Asteracantha longifolia – 120 g
Rohitaka – Tecomella undulata– 120 g
Yavani – Hyoscyamus niger– 120 g
Chitraka – Plumbago zeylanica– 120 g
Decoction of Chirabilva – Holoptelia integrifolia –quantity sufficient.
Reference and Expiry Date
Sahasrayoga Gutika prakarana 66, AFI Vol 1
Expiry date: Two years from the date of manufacture. Once after opening the container, it is better to empty it before an year.