Prabhakar Vati is a tablet, used in Ayurvedic treatment of heart diseases. It contains mineral origin ingredients and hence should only be taken under a doctor's prescription.
Benefits
It is used in Ayurvedic treatment of heart diseases. It acts as cardiac tonic. It is also used as general co-prescription in many cardiac ailments.
COPD,
Coronary Artery Disease
Palpitation
Anemia
Obesity, hypercholesterolemia and inflammation
Effect on Tridosha – balances Vata and Kapha.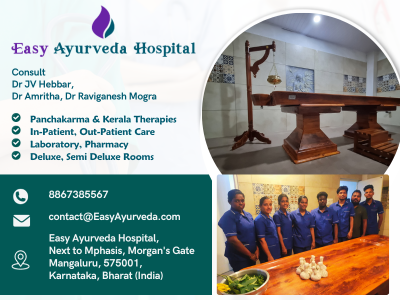 Dosage
125 mg – 250 mg, once or twice a day, after food or as directed by Ayurvedic doctor.
With western medicines
Seek your doctor's advice if you are taking this product along with other western (allopathic/modern) medicines. Some Ayurvedic herbs can interact with modern medicine.
If both Ayurvedic and allopathic medicines are advised together, then it is best to take allopathic medicine first, wait for 30 minutes and then, after a gap of 15 – 30 minutes, take Ayurvedic medicine or as directed by the physician.
Can this be used while taking Homeopathic medicine?
Yes. This product does not react with homeopathic medicine.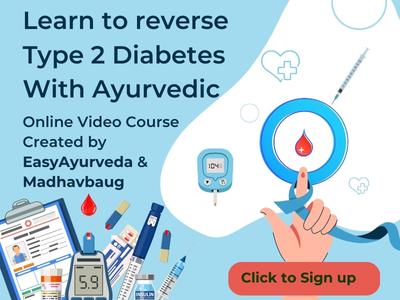 With supplements like multivitamin tablets, Omega 3 fatty acids etc?
Yes. Generally, this product goes well with most of the dietary supplements. However, if you are taking more than one product per day, please consult your doctor for an opinion.
Side Effects
This product should only be taken under strict medical supervision. Since it is indicated in cardiac diseases, self medication with this product may cause serious side effects.
It is not suitable for pregnant and lactating mothers and children.
Keep out of reach and sight of children. Store in cool dry place.
Shloka – Sanskrit Verse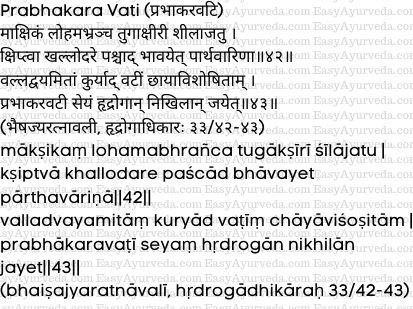 Contents
Prabhakara Vati ingredients, how to make:
Makshika Bhasma – Bhasma of Copper-Iron Pyrite
Loha Bhasma – Bhasma prepared from Iron
Abhraka Bhasma – Purified and processed Mica
Tugakshiri – Bambusa bambos
Shuddha Shilajatu – Asphaltum
Water decoction of Arjuna – terminalia arjuna
Fine powder of above ingredients is triturated with decoction of Arjuna, semisolid mass is prepared, and pills are made.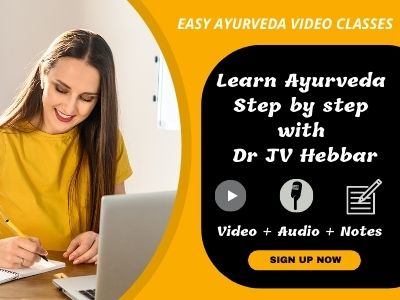 Reference and Manufacturers
Bheshaj Ratnavali, Hridrogadhikara 66-67
Manufacturers: Baidyanath, Dabur, Sri Dhootapapeshwar.
Expiry date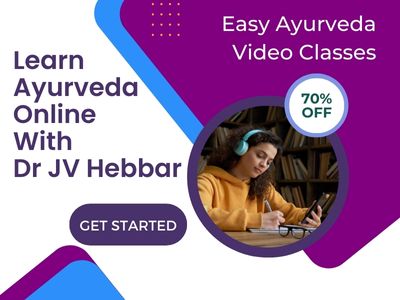 Five years from the date of manufacture. Once after opening the container, it is better to empty it before an year.