Jyotishmati Oil is an Ayurvedic oil. It is used in the treatment of leucoderma. It is an herbal oil, used for external application over the affected area.
Uses
Useful in the treatment of leucoderma. Good in any kapha based wounds. Used mostly in fistula and wounds in tubercular glands.
Effect on Dosha – Balances Pitta and Kapha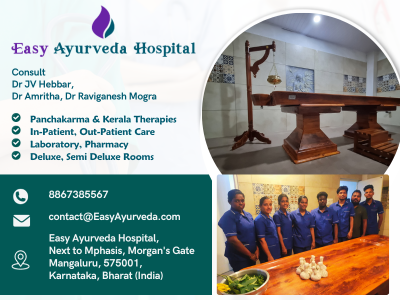 Application on feet
Oil application over feet
Precaution if you apply this oil over feet:
If you apply this oil on feet, make sure to wash off thoroughly with water or wipe off with cloth. The oil can make you slippery while walking.
After applying, make sure there are no oil spills on the floor. This can make the floor slippery.
Mode of Usage
used for external application only.
Internal administration is not advised with this oil.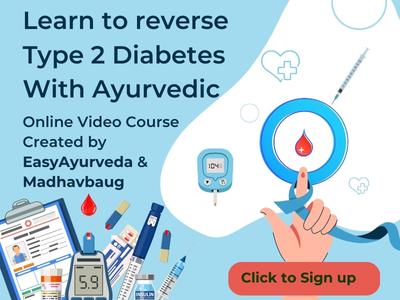 Diet to follow
Have more of Flax seeds, ghee, coconut oil, sesame oil, sesame seeds, walnut, sardines, salmon, soyabean, shrimp, brussel sprout, cauliflower, winter squash, fish oil, egg oil, krill oil, chia seeds, camelia
There are no diet restrictions. Please avoid all types of junk foods and Sodas. Please prefer homemade food wherever possible.
Side Effects
This product is meant only for external application. No side effects are known with this oil.
Shloka Sanskrit Verse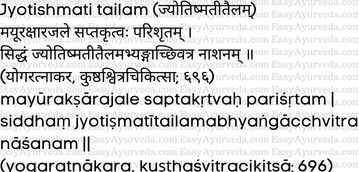 Ingredients
Apamarga Kshara Jala – Achyranthes aspera
Jyotishmati – Celastrus paniculata
Taila – Oil of sesamum indicum
Other Uses
Use of Jyothismathi taila (Malkangni oil) for breast size enhancement:
Jyotishmati taila – 20 ml is mixed with 100 ml of Balaswagandhadi taila and this mix is used for breast massage with circular motion of fingers. This improves micro-circulation and improves breast size. (Input by Dr MB Gururaja sir. One of my mentors, practices in Shimoga, Karnataka)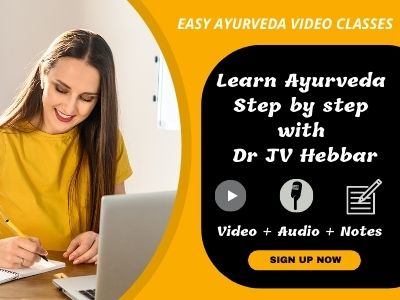 Reference and Expiry Date
Yoga Ratnakara – Kushta Chikitsa, Astangahridayam.

Expiry date: 3 years from the date of manufacture. Once you open the seal, it is better to use it within an year.
During pregnancy, lactation
If you were using this oil before pregnancy without any allergic reaction, you can continue using this oil even during pregnancy.
If you have not used this product before and wish to use it during pregnancy, better to consult a doctor because it can cause skin allergy in some rare cases.
It is generally considered as safe to use during lactation, however consult your doctor for the right advice.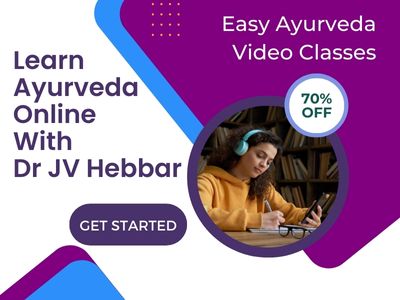 Can this product be applied after steam therapy?
No. Oil is best applied before steam therapy. This is as per basic Ayurvedic principles.