Asana Vilwadi Thailam is an Ayurvedic oil used in the treatment of diseases related eyes, ear and headache. This medicine is formulated based on Kerala Ayurveda principle. It is also known as Asanavilvadi Tailam.
Uses

It is used in treating hearing difficulties, tinnitus, earache.
It is used to relieve eye pain and minor eye infection.
It is also used to treat headache, dizziness etc.
Mode of Application

It is used to apply over head and in Ayurvedic procedures such as Dhara, karna poorana (instillation into ear), Tarpana (for eyes) etc.
This oil is meant to be used for external application only.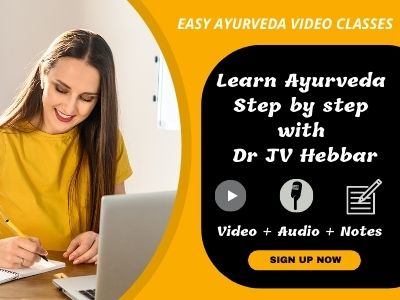 Side Effects

There are no side effects with this oil on external application.
Manufacturers
Pankaj kasturi, Kottakkal, Nagarjuna – Asanavilwaadi Thailam

Principle

In this herbal oil, the herbs are infused in the medium of sesame oil along with herb water decotion. Then the solid waste herb materials are filtered out. Thus, this oil contains oil soluble and water soluble phyto-active principles of medicinal herbs.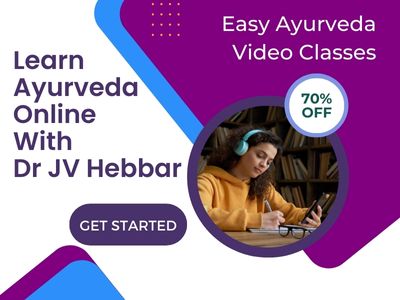 Shloka Sanskrit Verse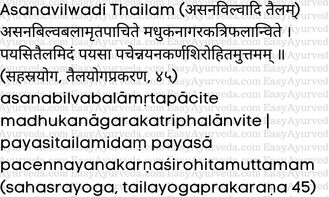 Contents
Asanavilwadi enna (Thailam) ingredients:
Asana – Pterocarpus marsupium
Vilwa – Aegle marmelos
Bala – Sida cordifolia
Amruta – Tinospora cordifolia
Madhuka – Licorice – Glycyrhiza glabra
Nagara – Ginger – Zingiber officinalis
Triphala – Terminalia chebula, Terminalia bellirica, Emblica officinais
Cow Milk
Taila – Sesame oil or coconut oil
Reference
Sahasrayoga, Tailayogaprakarana 45

Shloka- Sanskrit verse
असनबिल्वबलामृतपाचिते मधुकनागरत्रिफलान्विते ।
पयसि तैलमिदं सहसा पचेन्नयनकर्णशिरोहितमुत्तमम् ॥
During pregnancy, lactation
If you were using this oil before pregnancy without any allergic reaction, you can continue using this oil even during pregnancy.
If you have not used this product before and wish to use it during pregnancy, better to consult a doctor because it can cause skin allergy in some rare cases.
It is generally considered as safe to use during lactation, however consult your doctor for the right advice.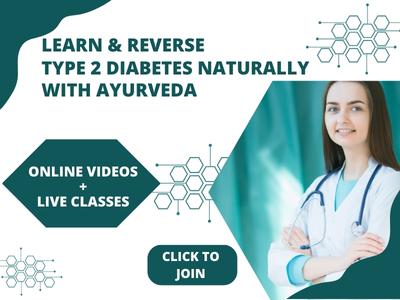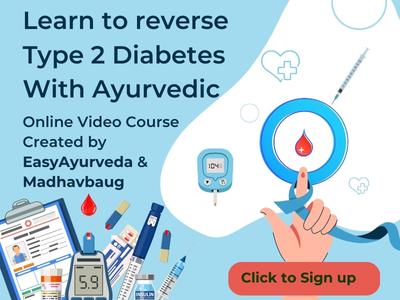 Can this product be applied after steam therapy?
No. Oil is best applied before steam therapy. This is as per basic Ayurvedic principles.