Vaiswanara Choornam is an Ayurvedic medicine, in herbal powder form. It is used in treatment of rheumatoid arthritis, constipation, and diseases of digestive track. Vaishvanara means fire in Sanskrit. Hence this product is useful to correct digestive fire (system).
Uses
Vaiswanara Choornam benefits:
It is used in treating rheumatoid arthritis, constipation, abdominal pain and bloating.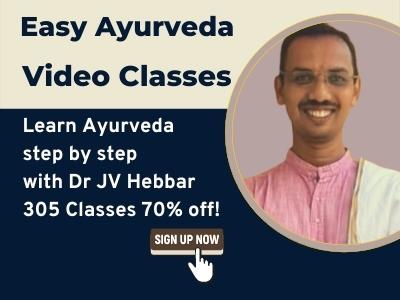 It improves digestion, strength and immunity.
This is excellent for motion.
Post viral fever, when the patient complains of body, muscle and joint pains
Bursitis,
Bursitis trochanterica,
Shoulder dislocation pain
Effect on Tridosha – Calms Vata and Pitta
Dose
Vaishvanar Churna dosage:
1 – 3 grams once or twice a day before or after food or as directed by your doctor.
It is traditionally given with supernatent watery portion of curds, fermented gruel, buttermilk, ghee or hot water.
For rheumatoid arthritis, it is given along with buttermilk or hot water.
To improve digestion, it is given along with fermetned druel, watery portion of curds and buttermilk.
For people with sensitive stomach, it is given with ghee, to improve digestion.
With western medicines
Seek your doctor's advice if you are taking this product along with other western (allopathic/modern) medicines. Some Ayurvedic herbs can interact with modern medicine.
If both Ayurvedic and allopathic medicines are advised together, then it is best to take allopathic medicine first, wait for 30 minutes and then, after a gap of 15 – 30 minutes, take Ayurvedic medicine or as directed by the physician.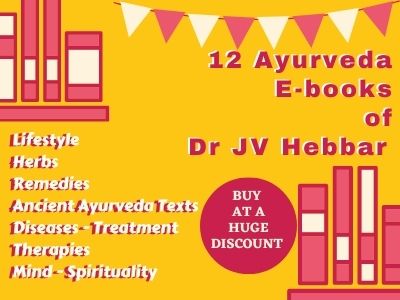 Can this be used while taking Homeopathic medicine?
Yes. This product does not react with homeopathic medicine.
With supplements like multivitamin tablets, Omega 3 fatty acids etc?
Yes. Generally, this product goes well with most of the dietary supplements. However, if you are taking more than one product per day, please consult your doctor for an opinion.
Side Effects
Overdosage may lead to diarrhea
People with hypertension should take this medicine only under medical supervision.
Contents
Vaishvanara Choornam Ingredients:
Manimantha – Saindhava lavana – Rock salt – 20 grams
Yamani – Trachyspermum ammi – Fruit – 20 grams
Ajamoda – Trachyspermum roxburghianum – Fruit – 30 grams
Nagara – Ginger – Zingiber officinalis – Rhizome – 50 grams
Haritaki – Terminalia chebula – Fruit rind – 120 grams
Shloka, Sanskrit Verse

Method of Preparation
Each ingredient is powdered and weighed separetly. Rock salt is roasted in a stainless steel pan over low flame to free it from moisture. All ingredients re than mixed together to form homogeneous mixture.
Reference and Manufacturers
Chakradatta Amavachikitsa 15-18, Sahasrayoga, Astangahridayam.
Expiry date: two years from the date of manufacture.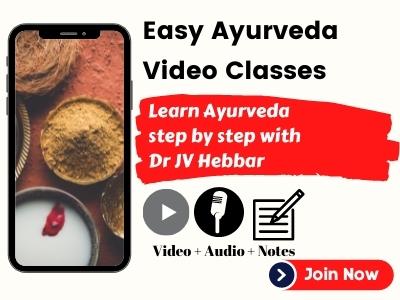 Manufactured by:
Nagarjuna – Vyshwaanara Choornnam