Laghupoogapak is an Ayurvedic medicine, in paste form used in treatment of aonrexia, vomiting, and post delivery period of women. Betel nut is the main ingredient of this medicine. It is most commonly used in North Indian Ayurvedic practice.
Uses
Laghupugapak benefits:
Improves digestion power, useful in treating anorexia, nausea and vomiting.
It is used in post delivery care of the mother.
Dosage
5- 1o grams before or after food along with milk or honey or as advised by Ayurvedic doctor.
Dosage for children below 5 years of age – 1 – 2 grams, once or twice a day, along with a teaspoon of honey or warm water / milk.
Dosage for children between 5 – 12 years of age – 5 grams once or twice a day along with a teaspoon of honey or warm water / milk.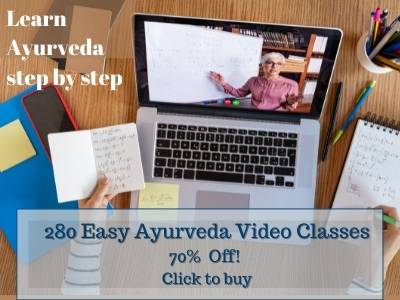 With western medicines
Seek your doctor's advice if you are taking this product along with other western (allopathic/modern) medicines. Some Ayurvedic herbs can interact with modern medicine.
If both Ayurvedic and allopathic medicines are advised together, then it is best to take allopathic medicine first, wait for 30 minutes and then, after a gap of 15 – 30 minutes, take Ayurvedic medicine or as directed by the physician.
Can this be used while taking Homeopathic medicine?
Yes. This product does not react with homeopathic medicine.
With supplements like multivitamin tablets, Omega 3 fatty acids etc?
Yes. Generally, this product goes well with most of the dietary supplements. However, if you are taking more than one product per day, please consult your doctor for an opinion.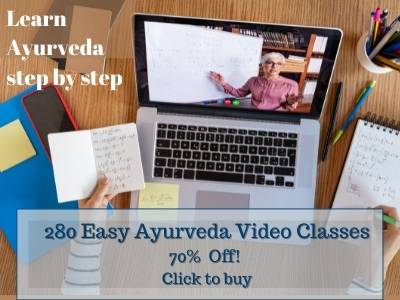 Side Effects

There are no known side effects with this medicine.
People with diabetes, better avoid this.
Ingredients

Pooga – Betel nut
Dugdha – Cow milk
Ghrita – Ghee
Sharkara – Sugar
Musta – cyperus rotundus
Nagakeshara – Mesua ferrea
Chandana – Santalum album (sandalwood))
Trikatu – Pepper, long pepper and ginger
Javitri – Nutmeg – Myristica fragrans
Chironji – Buchanania lanzan
Badara – Zyziphus jujuba
Tvak – Cinnamon – Cinnamomum zeylanicum
Ela – Cardamom – Elettaria cardamomum
Patra – Cinnamomum tamala
Jiraka – Cuminum cyminum
Krishna Jiraka – Nigella sativa
Lavanga – Clove – Syzygium aromaticum
Dhanyaka – Coriander – Coriandrum sativum
Amla – Phyllanthus emblica
Shatavari – Asparagus racemosus
Reference and Manufacturers
Yoga chintamani

Manufacturer: Dabur

Shelf life
3 years from the date of manufacturing. Once the bottle is opened, it is best to finish it within 4 – 5 months of time.