Vyaghryadi Lehyam is an effective Ayurvedic medicine in herbal jam / paste form. It is also known as Vyaghradi Leha. This medicine is formulated based on Kerala Ayurveda Principle.
Benefits
It is used as a medicine to treat bloating, gaseous distention of abdomen, gulma, heart ailments, piles, cough, cold, bronchitis, asthma and such other respiratory diseases.
This over comes weakness and exhaustion.
Dosage
6 – 12 grams or as advised by Ayurvedic doctor.
It is usually advised along with hot water or honey.
Dosage for children below 5 years of age – 1 – 2 grams, once or twice a day, along with a teaspoon of honey or warm water / milk.
Dosage for children between 5 – 12 years of age – 5 grams once or twice a day along with a teaspoon of honey or warm water / milk.
>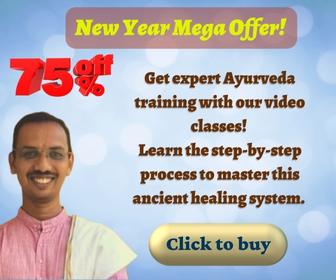 With western medicines
Seek your doctor's advice if you are taking this product along with other western (allopathic/modern) medicines. Some Ayurvedic herbs can interact with modern medicine.
If both Ayurvedic and allopathic medicines are advised together, then it is best to take allopathic medicine first, wait for 30 minutes and then, after a gap of 15 – 30 minutes, take Ayurvedic medicine or as directed by the physician.
Can this be used while taking Homeopathic medicine?
Yes. This product does not react with homeopathic medicine.
With supplements like multivitamin tablets, Omega 3 fatty acids etc?
Yes. Generally, this product goes well with most of the dietary supplements. However, if you are taking more than one product per day, please consult your doctor for an opinion.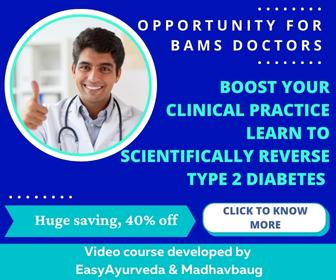 Side Effects
Over dosage may cause burning sensation and gastritis.
Keep out of reach and sight of children.
Store in a cool dry place.
Seek your doctor's advice if you are diabetic. In diabetic patients, only if the blood sugar is under good control, then this medicine can be given.
Ingredients
Vyaghri – Solanum xanthocarpum – water decoction is prepared.
Matsyandika (Sugar candy)
Vyosha – Pepper, Long pepper and ginger
Rasna – Pluchea lanceolata
Amruta – Tinospora cordifolia
Shrungi – Pistacia integerrima
Bharangi – Clerodendron serratum
Ghana – Cyperus rotundus
Granthi – Valeriana wallichi
Dhanvayasa – Alhagi pseudalhagi
Ghee
Pippali – Long pepper
Tugakshiri – Bambusa bambos
Makshika – Honey.
Reference and Manufacturer
Sahasra Yoga Lehya prakarana, 29, Astangahridayam.
Manufactured by Nagarjuna
Shelf life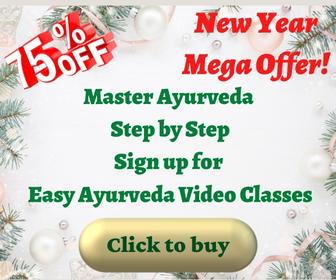 3 years from the date of manufacturing. Once the bottle is opened, it is best to finish it within 4 – 5 months of time.