Swarna Mahayograj Guggul is an Ayurvedic medicine, with herbal and mineral ingredients, in tablet form. It is used in treating Rheumatoid arthritis, low back ache etc. This medicine is used more in North Indian Ayurvedic treatment method and should only be taken strictly under medical supervision.
Benefits
It is used in the Ayurvedic treatment of Lumbar spondylosis, Low back ache, Rheumatoid arthritis.
It is widely used in many neuro-muscular conditions
Post viral fever, when the patient complains of body, muscle and joint pains
Bursitis,  
Bursitis trochanterica,
Shoulder dislocation pain

Effect on Tridosha – Balances Vata and Kapha.
It is useful to promote strength of bones and joints.
It acts as an excellent anti inflammatory and analgesic medicine.
It is used for the treatment of ankle pain, ankle twitch, slipped disc, sprain, back spasm, backache, back injury, stiffness of muscles, Coccyx pain
Partially useful in (other medications might be required)
Avascular necrosis
Sensory-neural hearing loss
Hypothyroidism
Ankylosing spondylitis
Pain related to SLE
Diet
Avoid deep fried foods, heavy-to-digest non veg foods, fast foods and aerated drinks, smoking and excess alcohol. These can irritate stomach and intestinal lining. These also may increase Tridosha.
1 – 2 tablets once or twice a day before or after food or as directed by Ayurvedic doctor.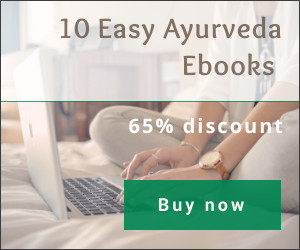 Side Effects
This medicine should only be taken under strict medical supervision.
Self medication with this medicine may prove to be dangerous.
It is to be avoided in children and pregnant ladies.
Make sure to select this medicine from a good company.
In high doses, it may cause or worsen gastritis.
Ingredients
Shunti – Ginger – Zingiber officinalis
Pippali & Pippalimoola – Fruit and root of Long pepper – Piper longum
Chavya – Piper Chaba
Ajamoda – Trachyspermum roxburghianum
Indrayava – Holarrhena antidysenterica
Patha – Cyclea peltata
Vidanga – Embelia ribes
Gajapippali – Scindapsus officinalis
Katuki – Picrorhiza kurroa
Ativisha – Aconitum heterophyllum
Murva – Marsdenia tenacissima
Vacha – Acorus calamus
Triphala –
Haritaki – Terminalia chebula
Vibhitaki – Terminalia bellirica
Amalaki – Emblica officinalis
Guggulu – Commiphora mukul
Vanga Bhasma – Tin Bhasma
Raupya Bhasma – Bhasma of Silver
Naga Bhasma – Bhasma of Lead
Loha Bhasma – Bhasma of Iron
Abhraka Bhasma – Bhasma of Silica
Mandura Bhasma – Bhasma of Iron
Rasa Sindhura – Mixture of Purified Sulphur and Purified Mercury
Svarna Bhasma – Bhasma of Gold
Manufacturers
Unjha Ayurvedic Pharmacy
Amrita Pharmacy
Related articles
Diet for Rheumatoid arthritis, Low back pain – When to seek Ayurvedic Treatment?