Amrutadi Churna is a very famous Ayurvedic medicine in powder form. It is widely used in the treatment of pre-diabetes, diabetes and its complications. This medicine is formulated based on Kerala Ayurveda practice.
Uses
Amrutadi Churna benefits:
It helps to maintain normal blood sugar levels in pre-diabetes, diabetes.
It is used to treat complications of diabetes such as neuritis.
It cleanses bladder and used to treat bladder diseases like dysurea
Dosage
Amrutadi Choornam dose: 
The dose is 12 – 24 ml, before food, at about 6 am and 6pm or as directed by Ayurvedic doctor.
It is usually advised to add equal amount of water to the kashayam.
With western medicines
Seek your doctor's advice if you are taking this product along with other western (allopathic/modern) medicines. Some Ayurvedic herbs can interact with modern medicine.
If both Ayurvedic and allopathic medicines are advised together, then it is best to take allopathic medicine first, wait for 30 minutes and then, after a gap of 15 – 30 minutes, take Ayurvedic medicine or as directed by the physician.
Can this be used while taking Homeopathic medicine?
Yes. This product does not react with homeopathic medicine.
With supplements like multivitamin tablets, Omega 3 fatty acids etc?
Yes. Generally, this product goes well with most of the dietary supplements. However, if you are taking more than one product per day, please consult your doctor for an opinion.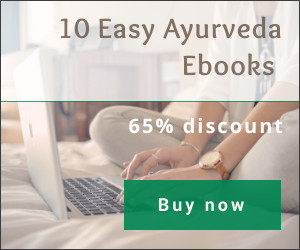 Side Effects
In some, it may cause increase frequency in urination.
Higher dose may cause low blood glucose levels.
This medicine should only be taken under strict medical supervision.
Contents
Amrutadi Churna Ingredients:
Fine powder of 10 grams of each of
Amrita – Tinospora cordifolia
Nagara – Ginger – Zingiber officinale
Gokshura – Tribulus terrestris
Munditika – Sphaeranthus indicus Linn.
Varunatwak – Crataeva nurvala
Reference and Manufacturer

Sahasrayoga Churna Yoga Prakarana
Manufacturers:
Arya Vaidya Pharmacy
Arya Vaidya Sala (Kottakkal) – It calls this product as Amritamehari Choornam.