Pippali Rasayana is an Ayurvedic medicine used for anti-aging purpose. It is also widely used in treating respiratory conditions. It is prepared using a spice called Pippali – long pepper.
Benefits
Improves metabolism
Natural anti inflammatory herb. Useful in skin conditions, asthma, bronchitis.
Effect on Tridosha – Balances Vata and Kapha
Dosage
For internal administration, daily 1 – 10 Pippali fruit is made into paste along with sufficient quantities of honey and ghee and it is administered. It is usually administered for a period of 15 days to 1 month. The dose depends upon strength, age and disease condition of the person. Patient is usually advised to take rice with milk through out the day, during the treatment to negotiate the hotness effect of Pippali.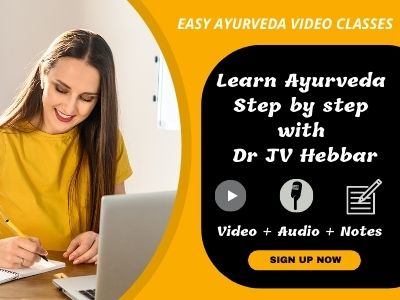 With western medicines
Seek your doctor's advice if you are taking this product along with other western (allopathic/modern) medicines. Some Ayurvedic herbs can interact with modern medicine.
If both Ayurvedic and allopathic medicines are advised together, then it is best to take allopathic medicine first, wait for 30 minutes and then, after a gap of 15 – 30 minutes, take Ayurvedic medicine or as directed by the physician.
Can this be used while taking Homeopathic medicine?
Yes. This product does not react with homeopathic medicine.
With supplements like multivitamin tablets, Omega 3 fatty acids etc?
Yes. Generally, this product goes well with most of the dietary supplements. However, if you are taking more than one product per day, please consult your doctor for an opinion.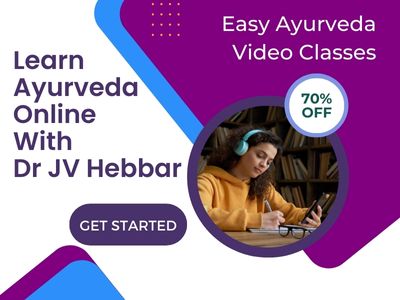 Method Of Preparation
How to prepare Pippali rasayana at home? Take Pippali choorna (powder of long pepper fruit) – 100 grams, add 80 grams of honey and 100 grams of ghee (clarified butter) mix thoroughly. This mixture, based on doctor's advice can be taken internally. Special care should be taken while administering this medicine to children.
This is usually administered over a period of 2 – 4 weeks time. The dose depends on digestion capacity.
Side Effects
This treatment should strictly be taken under medical supervision. It may worsen gastritis in some people.
Reference
Bhaishajya Ratnavali Rasayana Prakarana 73/18
Reference of Thippili Rasayanam: Agaththiyar Paripooranam- 400.
Shloka- Sanskrit Verse
Pippali Rasayan as per Charaka Samhita Chikitsa Sthana 1.3/32-35
पञ्चाष्टौ सप्त दश वा पिप्पलीर्मधुसर्पिषा |
रसायन गुणान्वेषी समामेकां प्रयोजयेत् ||३२||
तिस्रस्तिस्रस्तु पूर्वाह्णे भुक्त्वाऽग्रे भोजनस्य च |
पिप्पल्यः किंशुक क्षारभाविता घृतभर्जिताः ||३३||
प्रयोज्या मधु सम्मिश्रा रसायन गुणैषिणा |
जेतुं कासं क्षयं शोषं श्वासं हिक्कां गलामयान् ||३४||
अर्शांसि ग्रहणीदोषं पाण्डुतां विषमज्वरम् |
वैस्वर्यं पीनसं शोफं गुल्मं वातबलासकम् ||३५||
(इति पिप्पलीरसायनम्) |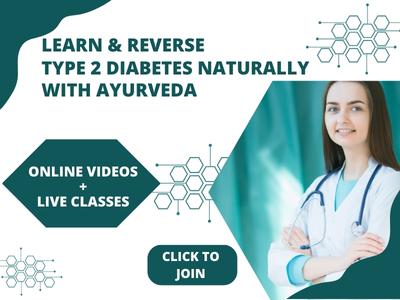 pañcāṣṭau sapta daśa vā pippalīrmadhusarpiṣā |
rasāyana guṇānveṣī samāmekāṃ prayojayet ||32||
tisrastisrastu pūrvāhṇe bhuktvā'gre bhojanasya ca |
pippalyaḥ kiṃśuka kṣārabhāvitā ghṛtabharjitāḥ ||33||
prayojyā madhu sammiśrā rasāyana guṇaiṣiṇā |
jetuṃ kāsaṃ kṣayaṃ śoṣaṃ śvāsaṃ hikkāṃ galāmayān ||34||
arśāṃsi grahaṇīdoṣaṃ pāṇḍutāṃ viṣamajvaram |
vaisvaryaṃ pīnasaṃ śophaṃ gulmaṃ vātabalāsakam ||35||
(iti pippalīrasāyanam) |
Procedure and Ingredients
A person desirous of rejuvenation should take five, eight, seven or ten Pippali – Long pepper fruits, along with honey and ghee for one year.
Pippali should be impregnated with Palasha (Kimshuka) Kshara and fried with ghee.
Three such Pippali is mixed with honey is taken in the morning twice- one before food and second time after food by a person who desires to be rejuvenated.
Indication
Bronchitis – Kasa
Pthisis – Ksaya
Consumption – Sosa
Asthma – Shvasa
Hiccup – Hikka
Diseases on Neck – Galamaya
Piles – Arshas
Sprue syndrome – Grahani Dosha
Anemia – Pandu
Intermittent fever – Vishama Jvara
Hoarseness of voice – Vaisvarya
Chronic rhinitis – Pinasa
Edema – Sopha
Phantom tumor- Gulma
A type of fever – Vata Balasaka [32-35]

Indication of Thippili Rasayanam:
Cough – Kasam/irumal phlegmatic cough – Mandhara kasam
Chronic bronchitis – Naatpatta irumal
Bronchial asthma – Iraippirumal
Tuberculosis – Kshaya rogam
Emaciation – Ilaippu
Phlegmatic emesis – Kakkal
Generally in 96 types of diseases of kaba/ kaba noigal.
Pippali Vardhamana Rasayan
– Charaka Samhita Chikitsa Sthana 1.3/36-40
क्रमवृद्ध्या दशाहानि दशपैप्पलिकं दिनम्|
वर्धयेत् पयसा सार्धं तथैवापनयेत् पुनः||३६||
जीर्णे जीर्णे च भुञ्जीत षष्टिकं क्षीरसर्पिषा|
पिप्पलीनां सहस्रस्य प्रयोगोऽयं रसायनम्||३७||
पिष्टास्ता बलिभिः सेव्याः, शृता मध्यबलैर्नरैः|
चूर्णीकृता ह्रस्वबलैर्योज्या दोषामयान् प्रति||३८||
दशपैप्पलिकः श्रेष्ठो मध्यमः षट् प्रकीर्तितः|
प्रयोगो यस्त्रिपर्यन्तः स कनीयान् स चाबलैः||३९||
बृहणं स्वर्यमायुष्यं प्लीहोदरविनाशनम्|
वयसः स्थापनं मेध्यं पिप्पलीनां रसायनम्||४०||
(इति पिप्पलीवर्धमानं रसायनम्)|
kramavṛddhyā daśāhāni daśapaippalikaṃ dinam|
vardhayet payasā sārdhaṃ tathaivāpanayet punaḥ||36||
jīrṇe jīrṇe ca bhuñjīta ṣaṣṭikaṃ kṣīrasarpiṣā|
pippalīnāṃ sahasrasya prayogo'yaṃ rasāyanam||37||
piṣṭāstā balibhiḥ sevyāḥ, śṛtā madhyabalairnaraiḥ|
cūrṇīkṛtā hrasvabalairyojyā doṣāmayān prati||38||
daśapaippalikaḥ śreṣṭho madhyamaḥ ṣaṭ prakīrtitaḥ|
prayogo yastriparyantaḥ sa kanīyān sa cābalaiḥ||39||
bṛhaṇaṃ svaryamāyuṣyaṃ plīhodaravināśanam|
vayasaḥ sthāpanaṃ medhyaṃ pippalīnāṃ rasāyanam||40||
(iti pippalīvardhamānaṃ rasāyanam)|
Vardhaman Pippali Rasayan:

Pippali is taken along with milk by gradually increasing the fruits of Pippali's to 10 per day.
After 10 days, this is gradually decreased.
Thus in total the person should take one thousand Pippali fruits for the purpose of rejuvenation.
After the digestion of the recipe, the person should take Sastika type of rice along with milk and ghee.
Depending upon the nature of Doshas and the diseases, these Pippalis should be taken in the form of –
paste by persons who are strong.
decoction (Kashaya) by persons having moderate strength and
Powder by persons having less strength.
Dosage
10 Pippali fruits (as described above) – excellent,
6 Pippali fruits are of moderate dose and
3 Pippali fruits are smallest dose is given to persons who are very weak.
Benefits
The rejuvenation therapy through the recipe of Pippali
Is nourishing and promoter of voice and longevity
It cures Pliha (Splenic disorders) and Udara (obstinate abdominal diseases including ascites).
It restores youth and promotes intellect.
Manufacturer
AVN Ayurveda Formulations Pvt. Ltd., Madurai, India.
Thippili Rasayanam – manufactured by SKM Siddha & Ayurveda Company India Ltd., Erode- Tamil Nadu.
A case study of Vardhaman Pippali Rasayan on uterine fibroids – By Vd. Subhash Sharma, Delhi
First day, 5 Pippali mixed with a cup of cow milk and a cup of water, boiled till water evaporated, filtered, given on empty stomach, early in the morning.
Second day, 8 Pippalis
Third day – 11,
4th day – 8
5th day – 5
During evening, 2 – 3 grams of Haritaki churna with 2 grams of Kutaki churna with hot waters was given along with 10 grams of Guda.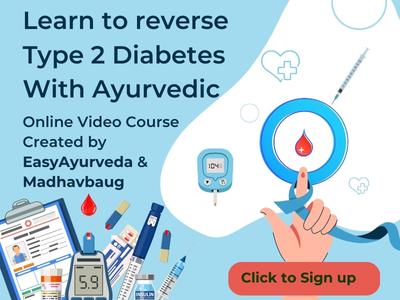 Other medicines given were –
Hanchakara churna 5 grams, Sharapunkha churna – 3 grams, Phalatrikadi Kwataha – 3 grams – 2 times a day.
Arogyavardhini, Kanchanara guggulu, Nityananda SRasa, Sanjivani vati were also given.