Maharajaprasarini Thailam is a famous Ayurveda oil used for internal and external applications. It is used in neurological problems. This oil is also available in capsule form.
Uses
Maharajaprasarini tailam benefits:
It is used in all the Vata related diseases.
Vata related diseases comprises of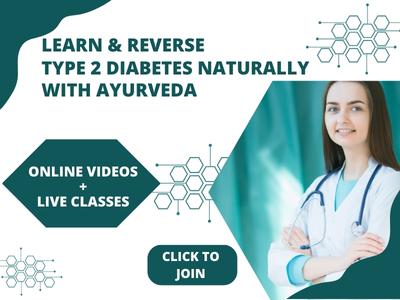 Neurological diseases like neuritis, neuralgia, paralysis and
Skeleto muscular complaints like arthritis, muscular dystrophy, myalgia,
Diabetic peripheral neuropathy
Trigeminal neuralgia, tendinitis etc.
Promotes sex and potency in males, improves sexual strength, useful in premature ejaculation, sex weakness.
Is of proven effect in vaginal discharge, gulma and infertility in women.
Not only humans but also elephants and horses debilitated with vata, benefit from this.
Post viral fever, when the patient complains of body, muscle and joint pains
Bursitis,
Bursitis trochanterica,
Shoulder dislocation pain
Application on feet
Oil application over feet
Precaution if you apply this oil over feet:
If you apply this oil on feet, make sure to wash off thoroughly with water or wipe off with cloth. The oil can make you slippery while walking.
After applying, make sure there are no oil spills on the floor. This can make the floor slippery.
Mode of Usage
This oil is taken orally – 5- 10 drops with warm milk or water before food once or twice a day as directed by Ayurvedic doctor.
Capsule dosage is usually – 1 – 2 capsule once or twice a day before food with warm milk or water.
It is also used for external application.
Caution This medicine should only be taken under medical prescription only.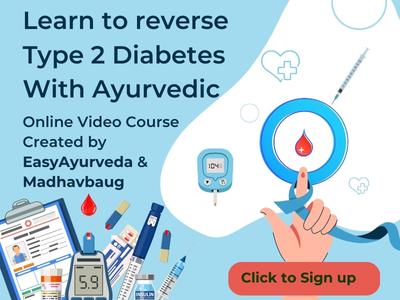 With western medicines
Seek your doctor's advice if you are taking this product along with other western (allopathic/modern) medicines. Some Ayurvedic herbs can interact with modern medicine.
If both Ayurvedic and allopathic medicines are advised together, then it is best to take allopathic medicine first, wait for 30 minutes and then, after a gap of 15 – 30 minutes, take Ayurvedic medicine or as directed by the physician.
Can this be used while taking Homeopathic medicine?
Yes. This product does not react with homeopathic medicine.
With supplements like multivitamin tablets, Omega 3 fatty acids etc?
Yes. Generally, this product goes well with most of the dietary supplements. However, if you are taking more than one product per day, please consult your doctor for an opinion.
Side effects and Synonyms

There are no known side effects with this oil. People with diabetes, hypercholestrolemia and high BP should exercise precaution while taking orally.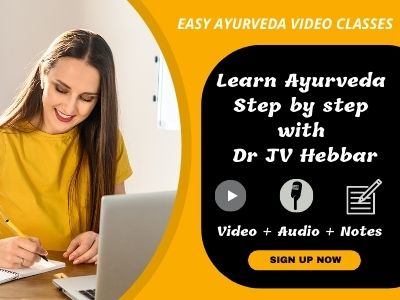 Synonym: Valiya Prasarini thailam
Manufacturer

AVN Ayurveda Formulations Pvt. Ltd
Arya Vaidya Sala

Reference

Bhaishajya Ratnavali, Vatavyadhi prakarana, – 26//419-429
Principle

In this herbal oil, the herbs are infused in the medium of sesame oil along with herb water decotion. Then the solid waste herb materials are filtered out. Thus, this oil contains oil soluble and water soluble phyto-active principles of medicinal herbs.
Contents
Maharajaprasarini Thailam ingredients:
Kashmari – Gmelia arborea
Lodhra – Symplocos racemosa
Ketaki – Pandanus odoratissimus
Bhadra – Aerua lanata
Eranda – Ricinus communis
Kilima – Cedrus deodara
Patala – Stereospermum suaveolens
Saliparni – Desmodium gangeticum
Prasarini – Paederia foetida
Sirisha – Albizia lebbeck
Vari – Asparagus racemosus
Bruhati – Solanum indicum
Syonaka – Oroxylum indicum
Punarnava – Boerhaavia diffusa
Prisniparni – Uraria picta
Laksha – Laccifer lacca
Paribhadra – Erythrina variegata
Agnimantha – Premna corymbosa
Twak – Cinnamon – Cinnamomum zeylanicum
Gokshura – Tribulus terrestris
Bala – Sida cordifolia
Rasna – Alpinia galanga
Aswagandha – Withania somnifera
Sahachara – Strobilanthes heynianus
Vilwa – Aegle marmelos
All these herbs are made into Kashayam with water
Chagamamsa – Goat meat
Kanjika – fermented grain liquid
Manjishta – Rubia cordifolia
Mastu – supernatent liquid of curds
Ikshurasa – Sugarcane juice
Ksheera – cow milk
Dadhi – curds
Taila – Oil of Sesamum indicum
Bolus prepared out of fine powders of
Prishiparni – Uraria picta
Musta – Cyperus rotundus
Gokshura – Tribulus terrestris
Maricha – Pepper – Piper nigrum
Pippalimoola – Long pepper root – Piper longum
Patala – Stereospermum suaveolens
Shyonaka – Oroxylum indicum
Dhatri – Amla – Emblica officinalis
Agnimantha – Premna corymbosa
Vilwa – Aegla marmelos
Karkati – Cucumis utilissimus
Rasanjana – Berberis aristata
Mudgaparni – Phaseolus trilobus
Kachora – Trapa natans
Bhallataka – Semecarpus anacardium
Padma – Nelumbium speciosum
Aksha – Terminalia bellirica
Chakramarda – Cassia tora
Punarnava – Boerhaavia diffusa
Kana – Piper longum
Bhadra – Aerua lanata
Haridra – Turmeric – Curcuma longa
Kashmari – Gmelina arborea
Ashwagandha – Withania somnifera
Shatahva – Anethum sowa
Pathya – Terminalia chebula
Sarala – Pinus roxburghi
Manjishta – Rubia cordifolia
Jivanti – Dendrobium macraei
Chorapushpi – Costus speciosus
Shatavari – Asparagus racemosus
Shalaparni – Desmodium gangeticum
Sariva – Hemidesmus indicus
Brihati – Solanum indicum
Shati – Hedychium spicatum
Vacha – Acorus calamus
Nagara – Ginger – Zingiber officinalis
Guduchi – Tinospora cordifolia
Madhuka – Licorice – GLycyrrhiza glabra
Kastoori – Musk
Karpoora – camphor
Kumkuma – Saffron – Crocus sativus
Other ingredients are – Madhuri (peucedanum graveolens), Champaka, Bola, Vidari, Cardamom, Shilajatu, Jatamamsi, Bala, Priyangu, Pamara, Khoti, Mukta, Chala, Pooti, Sprukka, Nalika, Cinnamon, Vetiver, Srivasa, Nagakesara, clove, Renuka, Holy basil.
Capsule
Maharajaprasarini tailam capsule:
It is the same oil, in capsule form. Each capsule contains 350 mg of the concentrated oil. It is manufactured by Arya Vaidya Sala, Kottakkal.
The capsule dose is 1 – 2 capsules once or two times a day before or after food, as advised by Ayurvedic doctor.
The capsule contains similar benefits to the tailam.
During pregnancy, lactation
If you were using this oil before pregnancy without any allergic reaction, you can continue using this oil even during pregnancy.
If you have not used this product before and wish to use it during pregnancy, better to consult a doctor because it can cause skin allergy in some rare cases.
It is generally considered as safe to use during lactation, however consult your doctor for the right advice.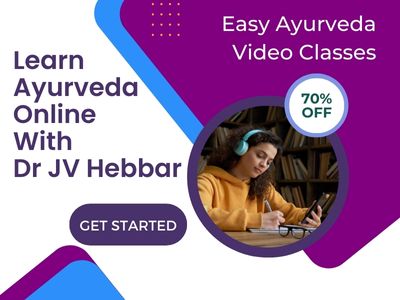 Can this product be applied after steam therapy?
No. Oil is best applied before steam therapy. This is as per basic Ayurvedic principles.
Shloka (Sanskrit Verse)