Vastyamayantaka Ghrita is an Ayurvedic medicine, in herbal ghee form. This medicine has ghee as it is base. It is used for preparatory procedure for Panchakarma and also as medicine, used in the treatment of diseases related to urinary system. Vasti means urinary bladder. Amaya means disease. Hence this ghee is widely used for urinary system diseases. This formula is based on Kerala Ayurveda principles.
Uses and Synonyms
Vasthyamayantaka Ghritam benefits:
It is used as medicine and also in preparatory procedure called snehakarma for the treatment of difficulty in urination, urinary calculi and diabetes.
It is a great cure for long-standing cases of gonorrhoea and blood discharge.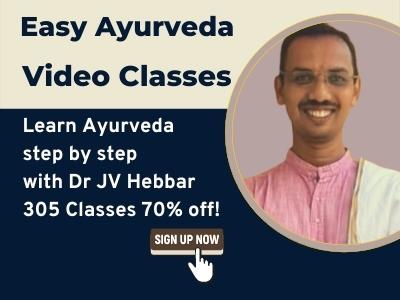 Giddiness and swooning are relieved by this.
Synonyms: Vastyamayantaka Ghrita, Vastyamayantaka Ghritam
Effect on Tridosha – Calms Vata and Pitta

Dose

Vasthyamayantaka Ghritam dosage: 
As medicine – quarter to half teaspoon with water, usually before food, once or twice a day, or as directed by Ayurvedic doctor.
For Panchakarma preparation – Snehana procedure, the dose depends on the disease status and the judgement of Ayurvedic doctor.
With western medicines
Seek your doctor's advice if you are taking this product along with other western (allopathic/modern) medicines. Some Ayurvedic herbs can interact with modern medicine.
If both Ayurvedic and allopathic medicines are advised together, then it is best to take allopathic medicine first, wait for 30 minutes and then, after a gap of 15 – 30 minutes, take Ayurvedic medicine or as directed by the physician.
Can this be used while taking Homeopathic medicine?
Yes. This product does not react with homeopathic medicine.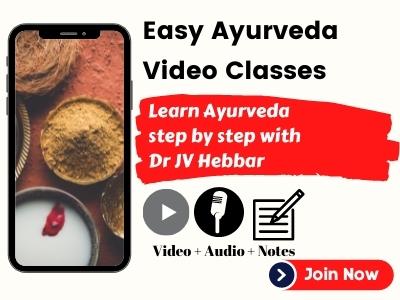 With supplements like multivitamin tablets, Omega 3 fatty acids etc?
Yes. Generally, this product goes well with most of the dietary supplements. However, if you are taking more than one product per day, please consult your doctor for an opinion.
Pathya and Adjuvants
Hot items like chillies, tamarind, garlic, horse gram and asafoetida are to be avoided. So also body movements. Sex should be subject to medical advice only. It will be better to take milk boiled with Gokshura (Tribulus terrestris) after evening meal. Delay in meal times is to be avoided.
Adjuvants:
Warm milk or decoction of Gokshura (Tribulus terrestris) or by itself.
Side Effects
Vastyamayantaka Ghrita Side Effects:
There are no known side effects with this medicine. However it is best to use this product under medical supervision. Self medication with this medicine is discouraged.
People with diabetes, high cholesterol, heart diseases and high BP should excise precaution.
In very high dose, it may cause diarrhoea and indigestion.
Principle

In this herbal ghee, the herbs are infused in the medium of ghee along with herb water decotion. Then the solid waste herb materials are filtered out. Thus, this herbal ghee contains oil soluble and water soluble phyto-active principles of medicinal herbs.
Contents
Vastyamayantaka Ghrita Ingredients:
144 grams of each of
Darvi – Berberis aristata
Madhuka – Licorice
Matsyakshi – Bacopa monnieri
Padma – Nelumbium speciosum
Pashanabheda – Aerva lanata
Brihati – Solanum indicum
Shalaparni – Desmodium gangeticum
Prishnaparni – Uraria picta
Sarvia – Hemidesmus indicus
Ikshu – Sugarcane
kasheru – Scirpus grossus
Kapotapanka (Hapusha) – Juniperus communis
Ikshuraka (Kokilaksha) – Asteracantha longifolia
Vasuka – Adhatoda vasica
Shigru – Moringa oleifera
Hrivera – Pavonia indica
Varahikanda – Tacca aspera
Varuna – Crataeva nurvala
Draksha – raisins
Bhadra – greater cardamom
Yashtimadhu – Licorice
Palankasha – Guggulu
Gokshura – Tribulus terrestris – 3.312 kg
water for decoction – 49.152 liters
boiled and reduced to 12.288 liters
Ghrita – 1.536 kg
Milk – 3.072 liters
Shatavari juice – Asparagus racemosus – 3.072 liters
Amla juice – 3.072 liters
Bimbi – Coccinia indica – 3.072 liters
Narikela – coconut water – 3.072 liters
Kushmanda juice (Ash gourd) – 3.072 liters
Ervaru jala (Cucumis melo) – 3.072 liters
4.92 grams of each of
Parushaka – Phoenix pusilla
Utpala, Truti, Madhuka, Hima, Daru, Chandana, Triphala, Pippali, Renuka, Shunti, Saindhava, Gajapippali, Apamarga, kamala, Manjishta, Musta, Dhanyaka, Lodhra, Punarnava, Ashwagandha, Atamgupta, Kokilaksha, Kulattha, karkatashrungi and Shilajatu.
The above combination is heated till herbal ghee is prepared.
Note:
1. As per practice in South India heart wood of Madh£ka is used.
2. As per current practice, the water for decoction has been taken as 49.152 l (Vahepam) instead of 12.288 l. (dro¸epam) which has been corrected in the sloka.The quantity of Ghrita has also been doubled.
3. Vid¡ry¡di Ghrita (Ashtanga Hridaya, Sutrasthana, Adhyaya 15:9-9 1/2)
Reference and Manufacturers
Vastyamayantaka Ghrita reference:
Sahasrayoga Ghrita prakarana 29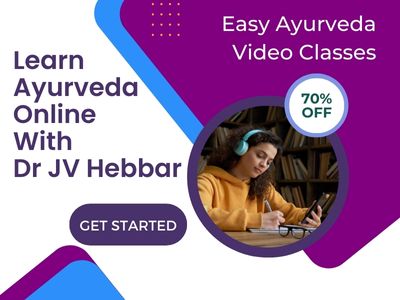 Manufacturers:
Nagarjuna – Vasthyaamayaanthaka Ghrutham