Mishraka Sneha is an Ayurvedic medicine, in herbal ghee form.This medicine has ghee as it is base. It is used for preparatory procedure for Panchakarma and also as medicine, used in the treatment of abscess, Vata diseases etc.
Uses and Synonyms
Mishraka Sneha benefits:
It is used as medicine and also in preparatory procedure called snehakarma for the treatment of abdominal distention, abscess, neurological conditions, and abdominal colic.
Synonyms: Mishrak Sneha, Mishraka Sneham etc
Effect on Tridosha – Calms Vata and Pitta
Dose and adjuvant
Mishraka Sneha dosage:
As medicine – quarter to half teaspoon with water, usually before food, once or twice a day, or as directed by Ayurvedic doctor.
For Panchakarma preparation – Snehana procedure, the dose depends on the disease status and the judgement of Ayurvedic doctor.
Adjuvant:
Hot milk or water.
With western medicines
Seek your doctor's advice if you are taking this product along with other western (allopathic/modern) medicines. Some Ayurvedic herbs can interact with modern medicine.
If both Ayurvedic and allopathic medicines are advised together, then it is best to take allopathic medicine first, wait for 30 minutes and then, after a gap of 15 – 30 minutes, take Ayurvedic medicine or as directed by the physician.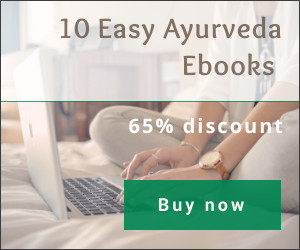 Can this be used while taking Homeopathic medicine?
Yes. This product does not react with homeopathic medicine.
With supplements like multivitamin tablets, Omega 3 fatty acids etc?
Yes. Generally, this product goes well with most of the dietary supplements. However, if you are taking more than one product per day, please consult your doctor for an opinion.
Side Effects

There are no known side effects with this medicine. However it is best to use this product under medical supervision. Self medication with this medicine is discouraged.
People with diabetes, high cholesterol, heart diseases and high BP should exercise precaution.
In very high dose, it may cause diarrhoea and indigestion.
Principle

In this herbal ghee, the herbs are infused in the medium of ghee along with herb water decotion. Then the solid waste herb materials are filtered out. Thus, this herbal ghee contains oil soluble and water soluble phyto-active principles of medicinal herbs.
Contents
Mishraka Sneha Ingredients:
48 g of each of
Pippali – Long pepper
Amla – Emblica officinalis
Draksha – Raisin
Shyama – Operculina turpethum
Danti – Baliospermum montanum
Dravanti – Croton tiglium
Kramuka – Betel nut
Kutarana – Trivrit – Operculina turpethum
Shankhini -Convolvulus pluricaulis
Saptala – Acacia sinuata
Svarnakshiri – Argemone mexicana
Gavakshi – Streblus asper
Shikhari – Achyranthes aspera
Rajanaka – Mallotus philippinensis
Chinnaruha – Tinospora cordifolia
Karanja – Pongamia pinnata
Bastantri – Argyreia nervosa
Vyadhighata – Cassia fistula
Bahala – Moringa oleifera
Bahurasa – Zanthoxylum alatum
Tikshnavruksha – Salvadora linn
Eranda taila – Castor oil – 768 ml
Havisha – cow ghee – 768 ml
Paya – cow milk – 9.216 liters
The above combination is heated till herbal ghee is prepared.
Reference

The herbs explained above belong to Shyamadi gana – reference: Ashtangahrudayam Sutrasthana 15/45
Mishraka sneha reference is found in Ashtangahrudayam Chikitsasthana 14/89-90