Mahatiktaka Ghrita is an Ayurvedic medicine, in herbal ghee form.This medicine has ghee as its base. It is used for preparatory procedure for Panchakarma and also as medicine in the treatment of skin diseases.
Uses
Mahatiktaka Ghrita benefits:
It is used as medicine and also in preparatory procedure called snehakarma for the treatment of skin diseases, bleeding disorders, bleeding piles, herpes, gastritis, gout, anemia, blisters, schizophrenia, jaundice, fever, heart diseases, menorrhagia. It is highly effective in chronic diseases.
Indications and Synonyms
Doctors also prescribe this for –
Peptic ulcer – Gastric and duodenal ulcers
External application in non healing wounds, skin diseases such as eczema.
Urticaria, itching skin rashes, allergic hives, allergic skin rashes
Duodenal ulcer, Gastric ulcer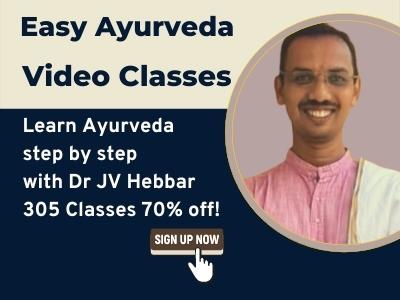 Synonyms: Mahatiktaka ghrita, Mahatiktaka ghritam
Effect on Tridosha – Calms Vata and Pitta

Dose
Mahatiktaka Ghrita dosage:
As medicine – quarter to half teaspoon with water, usually before food, once or twice a day, or as directed by Ayurvedic doctor.
For Panchakarma preparation – Snehana procedure, the dose depends on the disease status and the judgement of Ayurvedic doctor.
If it is advised before food, then gap between meals and this medicine can be 20-30 minutes.
With western medicines
Seek your doctor's advice if you are taking this product along with other western (allopathic/modern) medicines. Some Ayurvedic herbs can interact with modern medicine.
If both Ayurvedic and allopathic medicines are advised together, then it is best to take allopathic medicine first, wait for 30 minutes and then, after a gap of 15 – 30 minutes, take Ayurvedic medicine or as directed by the physician.
Can this be used while taking Homeopathic medicine?
Yes. This product does not react with homeopathic medicine.
With supplements like multivitamin tablets, Omega 3 fatty acids etc?
Yes. Generally, this product goes well with most of the dietary supplements. However, if you are taking more than one product per day, please consult your doctor for an opinion.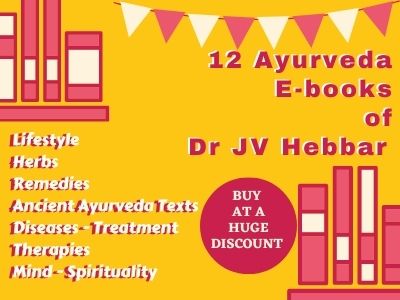 Pathya

Meals should be of broken rice with boiled vegetables and butter milk.
Chillies, tamarind and salt should be restricted.
Rocksalt, ghee, bitter gourd, elephant yam, plantains, green gram, ginger can be had more.
Side Effects
Mahatiktaka Ghrutham Side Effects:
There are no known side effects with this medicine. However it is best to use this product under medical supervision. Self medication with this medicine is discouraged.
People with diabetes, high cholesterol, heart diseases and high BP should exercise precaution.
In very high dose, it may cause diarrhoea and indigestion.
Principle

In this herbal ghee, the herbs are infused in the medium of ghee along with herb water decotion. Then the solid waste herb materials are filtered out. Thus, this herbal ghee contains oil soluble and water soluble phyto-active principles of medicinal herbs.
Mahatiktaka Ghrita – Herbal Ghee for Skin Diseases
Contents, ingredients
Mahatiktaka Ghrita Ingredients:
6 gram of each of
Saptaparna – Alstonia scholaris
Ativisha – Aconitum heterophyllum
Shampaka – Cassia fistula
Tiktarohini – Picrorhiza kurroa
Patha – Cyclea peltata / Cissampelos pariera
Musta – Cyperus rotundus
Ushira – Vetiveria zizanioides
Triphala – Haritaki – Terminalia chebula, Vibhitaki – Terminalia bellirica, Amla – Emblica officinalis
Patola – Trichosanthes dioica
Pichumarda – Neem
Parpataka – Fumaria indica
Dhanvayasa – Alhagi pseudalhagi
Chandana – Sandalwood
Pippali – Long pepper
Gajapippali – Piper chaba
Padmaka – Prunus poddum
Haridra – Turmeric
Daruharidra – Berberis aristata
Ugragandha – Acorus calamus
Vishaka – Citrulus cholocynthis
Shatavari – Asparagus racemosus
Sariva – Hemidsemus indicus
Vatsakabija – Holarrhena antidysenterica
Vasa – Adhatoda vasica
Murva – Marsdenia tinescsima
Amruta – Tinospora cordifolia
Kiratatikta – Swertia chiraita
yashtimadhu – Glycyrrhiza glabra
Trayamana – Gentiana kurroa
water – 6.144 liters
Amalaki phala rasa – juice extract of Emblica officinalis – 1.536 liters
Ghrita – ghee – 768 ml
The above combination is heated till herbal ghee is prepared.
Reference and Manufactures
Mahatiktaka Ghrita reference:
Bhaishajyaratnavali Kushta Adhikara 118 – 124, Astangahridayam.
Manufacturers:
Nagarjuna – Mahaathikthaka Ghrutham
Sanskrit Shloka Verse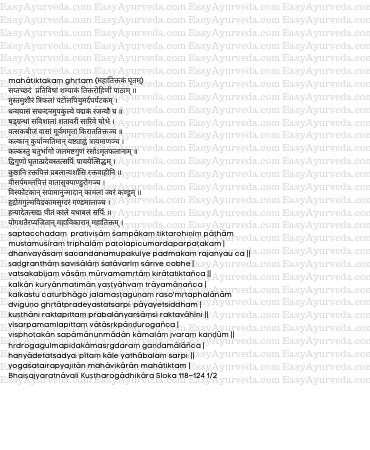 Other Indications
For the treatment of anemia and jaundice:
In case of Panduroga (Anemia) and Jaundice),Makatiktak Ghrut is used for the purpose of Snehakarma – oleation treatment, which is done before administering Vamana and Virechana treatment. (Charaka Samhita, Chikitsa Sthana, 16th chapter).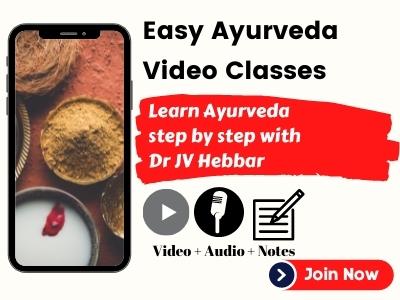 Mahathiktha Ghritham for psoriasis:
It is used orally and also for enema – Basti Panchakarma treatment, for the treatment of psoriasis, eczema, allergic dermatitis, tinea infection etc.