Dashamoola Ghrita is an Ayurvedic medicine, in herbal ghee form.This medicine has ghee as its base. It is used for preparatory procedure for Panchakarma and also as medicine, used mainly for diseases related to respiratory system. Dashamoola refers to group of ten roots, which are the main ingredients of this herbal ghee.
Uses
Dashamoola Ghrita benefits:
It is widely used as medicine and also in preparatory procedure called snehakarma for the treatment of dry cough, cough with pain and sputum, bronchitis, asthma etc.
Effect on Tridosha – Calms Kapha and Vata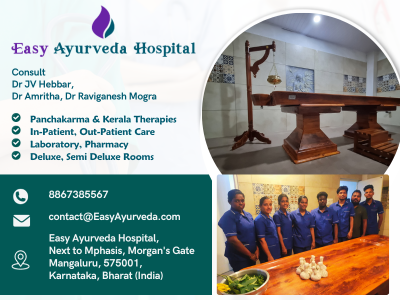 Dose
Dashamoola Ghrita dosage:
As medicine – quarter to half teaspoon with water, usually before food, once or twice a day, or as directed by Ayurvedic doctor.
For Panchakarma preparation – Snehana procedure, the dose depends on the disease status and the judgement of Ayurvedic doctor.

It is usually administered with warm water.
With western medicines
Seek your doctor's advice if you are taking this product along with other western (allopathic/modern) medicines. Some Ayurvedic herbs can interact with modern medicine.
If both Ayurvedic and allopathic medicines are advised together, then it is best to take allopathic medicine first, wait for 30 minutes and then, after a gap of 15 – 30 minutes, take Ayurvedic medicine or as directed by the physician.
Can this be used while taking Homeopathic medicine?
Yes. This product does not react with homeopathic medicine.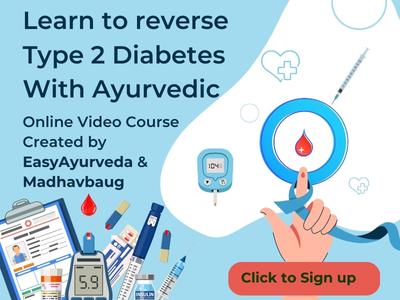 With supplements like multivitamin tablets, Omega 3 fatty acids etc?
Yes. Generally, this product goes well with most of the dietary supplements. However, if you are taking more than one product per day, please consult your doctor for an opinion.
Principle:
In this herbal ghee, the herbs are infused in the medium of ghee along with herb water decotion. Then the solid waste herb materials are filtered out. Thus, this herbal ghee contains oil soluble and water soluble phyto-active principles of medicinal herbs.
Side Effects
There are no known side effects with this medicine. However it is best to use this product under medical supervision. Self medication with this medicine is discouraged.
People with diabetes, high cholesterol, heart diseases and high BP should excise precaution.
In very high dose, it may cause diarrhea and indigestion.
Shloka Sanskrit Verse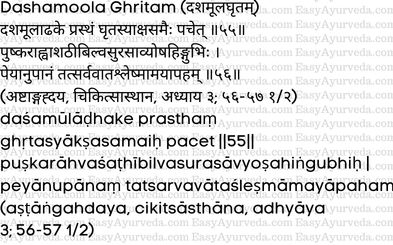 Contents
Dashamoola Ghrita Ingredients:
Dashamoola – 307.6 g of each of
Bilva – Aegle marmelos – Stem bark
Agnimantha – Premna mucronata – Stem bark
Shyonaka – Oroxylum indicum – Stem bark
Gambhari – Gmelina arborea – Stem bark
Patala – Stereospermum suaveolens – Stem bark
Shalaparni – Desmodium gangeticum – Plant
Prinshnaparni – Urarica picta – Plant
Gokshura – Tribulus terrestris – Fruit
Brihati – Solanum indicum – Plant
Kantakari – Solanum xanthocarpum – Plant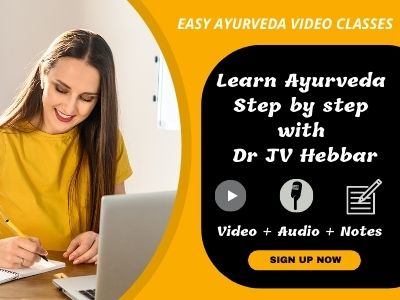 Water for decoction 12.288 liters, boiled with herbs and reduced to 3.072 liters.

Murchita Ghritha – Ghee – 768 ml

12 g of each of
Pushkarahva – Inula racemosa – Root
Shati – Hedychium spicatum – Rhizome
Bilva – Aegle marmelos – Stem bark
Surasa – Holy basil – Plant
Trikatu – 3 medicinal spices
Pepper – Piper nigrum – Fruit
Long pepper – Piper longum – Fruit
and
Ginger – Zingiber officinale – Rhizome
Hingu – ghee-fried asa foetida.
Reference
Ashtanga Hrudaya Chikitsa sthana 3/55-56
Method of Preparation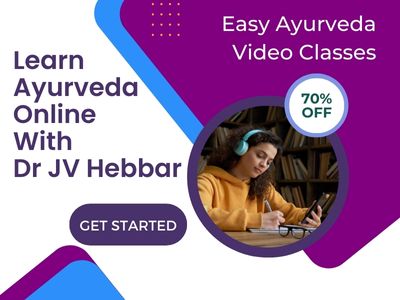 To prepare decoction, ingredients from Bilva to Kantakari is made into coarse powder and boiled in specified quantity of water and filtered. Ingredients from Pushkarahva to Hingu is made into paste adding with specified quantity of water. Murchita ghee is heated with paste prepared and stirred continuously while adding decoction. Heating is stopped when all moisture content gets evaporated, froth subsides and when paste is rolled it forms wick (varti). To confirm the absence of moisture, varti is exposed to fire and checked for absence of crackling sound. It is filtered, cooled and stored in tightly closed container.