Kasisadi Ghrita is an Ayurvedic medicine, in herbal ghee form.This medicine has ghee as its base. It is used externally for the treatment of skin diseases. This product contains heavy metal ingredient. This product is not meant for internal administration.
Benefits

Used externally in the treatment of Eczema, Blisters, Ulcers, non healing wounds, Gout, Syphilis, Fistula, sinus, spider poison.
Kasisadi on Tridosha – Calms Pitta.

Dosage
For external use only.
Side Effects

It should always be used only under medical supervision and prescription.
Principle:
In this herbal ghee, the herbs are infused in the medium of ghee along with herb water decotion. Then the solid waste herb materials are filtered out. Thus, this herbal ghee contains oil soluble and water soluble phyto-active principles of medicinal herbs.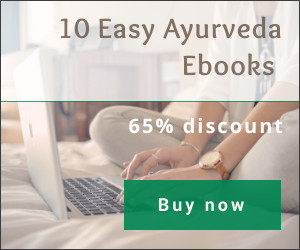 Ingredients

Kasisa, 
Haridra – Turmeric 
Daruharidra – Tree turmeric – Berberis aristata
Haritala
Manashila
Kampillaka – Mallotus philippinensis
Gandhaka
Vidanga – False black pepper – Embelia ribes
Shuddha Guggulu – Commiphora mukul Siktaka
Tuttha
Maricha – Black pepper
Gaura Sarshapa
Rasanjana – Aqueous extract of Berberis aristata
Sindura
Sarala – Pinus roxburghii
Raktachandana – red sandalwood
Irimeda
Nimbapatra – neem leaves,
Karanja – Pongamia pinnata
Sariva – Indian Sarsaparilla – Hemidesmus indicus
Vacha – Sweet flag (rhizome) – Acorus calamus
Madhuka – Licorice
Manjishta – Rubia cordifolia
Mamsi – Jatamansi – Nardostachys jatamansi
Shirisha – Albizzia lebbeck
Lodhra – Symplocos racemosa
Padmaka – Wild Himalayan Cherry – Prunus cerasoide
Haritaki – Chebulic myrobalan – Terminalia chebula – fruit rind
Prapunnada
Ghrita – ghee
Reference

Sharangdhara Samhita Madhyama Khanda 9/51-54