Shrikhandasava is a special Ayurvedic liquid medicine. Ironically, it contains alcohol but it is used to treat the adverse effects of alcohol consumption. The main ingredient of this Asava medicine is Shrikhanda – a synonym for sandalwood. It is also called as Srikhandasavam.
Uses
Shrikhandasava uses: It is used in the treatment of adverse effects of alcohol and other intoxicating drugs like hangover, and related complications like headache, alcohol intoxication, indigestion etc. Controls insanity and other diseases due to provoked pitta.
Side effects
Shrikhandasavam side effects:
Over – dosage may lead to gastritis and related complaints.
Dose

12 – 24 ml once or twice a day after food or as directed by Ayurvedic physician.
With western medicines
Seek your doctor's advice if you are taking this product along with other western (allopathic/modern) medicines. Some Ayurvedic herbs can interact with modern medicine.
If both Ayurvedic and allopathic medicines are advised together, then it is best to take allopathic medicine first, wait for 30 minutes and then, after a gap of 15 – 30 minutes, take Ayurvedic medicine or as directed by the physician.
Can this be used while taking Homeopathic medicine?
Yes. This product does not react with homeopathic medicine.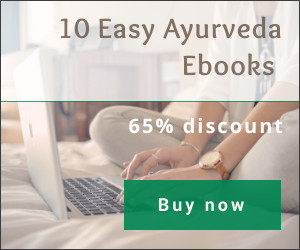 With supplements like multivitamin tablets, Omega 3 fatty acids etc?
Yes. Generally, this product goes well with most of the dietary supplements. However, if you are taking more than one product per day, please consult your doctor for an opinion.
Contents
Shrikhandasava ingredients:
Sandalwood – Santalum album – 24 g
Black pepper – 24 g
Jatamamsi – Nardostachys jatamansi – 24 g
Turmeric – 24 g
Daruharidra – Berberis aristata – 24 g
Chitraka – Plumbago zeylanica – 24 g
Musta – Cyperus rotundus – 24 g
Usheera – Vetiveria zizanioides – 24 g
dry grapes – 24 g
Raktachandana – Pterocarpus marsupium – 24 g
Nagakeshara – Mesua ferrea – 24 g
Patha – Cyclea peltata – 24 g
Amla – 24 g
Long pepper
Chavya – Piper cubeba- 24 g
Cardamom – 24 g
Lodhra – Symplocos racemosa – 24 g
water – 24. 576 liter
Grapes – 2.880 kg
Jaggery – 14.4 kg
Dhataki – Woodfordia fruticosa – 576 g
All these are mixed together and kept closed in a sterile container for one month. Then, it is taken out, filtered.


Reference
Bhaishajya Ratnavali madatyaya – 24-26