Pippalyasavam is a well known Ayurvedic medicine used in treatment of anemia, piles, etc. It is also known by the terms – Pippalyasava, Pippalyadyasava etc. It contains long pepper as the main ingredient. It is a liquid fermented preparation.
Uses
Pippalyadyasav uses: Pippalyasavam is used for a variety of conditions. It is used in the treatment of anemia, piles, digestive complaints, sprue, liver complaints. It is also used as a medicine to put on weight.
Traditional uses:
Tuberculosis, depletion of muscle mass and body strength – Kshaya
Abdominal tumor – Gulma
To gain weight – Karshya
Malabsorption syndrome, IBS (Irritable bowel syndrome) – Graha Anemia – Pandu
Hemorrhoids – Arsha
Indication
Doctors also use this for the treatment of
Fatty liver disease and as a liver tonic – due to liver healing ingredients such as long pepper, turmeric, vidanga and amla.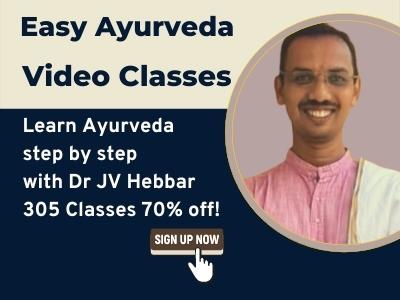 Dose
Pippalyasav dose: 12 – 24 ml once or twice daily, after food. Or as directed by Ayurvedic doctor.
With western medicines
Seek your doctor's advice if you are taking this product along with other western (allopathic/modern) medicines. Some Ayurvedic herbs can interact with modern medicine.
If both Ayurvedic and allopathic medicines are advised together, then it is best to take allopathic medicine first, wait for 30 minutes and then, after a gap of 15 – 30 minutes, take Ayurvedic medicine or as directed by the physician.
Can this be used while taking Homeopathic medicine?
Yes. This product does not react with homeopathic medicine.
With supplements like multivitamin tablets, Omega 3 fatty acids etc?
Yes. Generally, this product goes well with most of the dietary supplements. However, if you are taking more than one product per day, please consult your doctor for an opinion.
Side effects
Pippalyasavam side effects: In higher doses than prescribed, it may produce gastric complaints such as gastritis. People with sensitive stomach may not tolerate this medicine.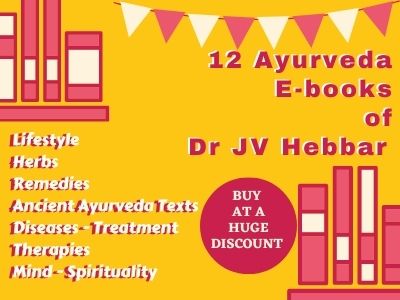 Ingredients
Long pepper – Piper longum – fruit – 24 g
Black pepper – Piper nigrum – fruit – 24 g
Chavya – Piper cubeba – rhizome – 24 g
Turmeric – Curcuma longa – rhizome – 24 g
Chitraka – Plumbago zeylanica – root – 24 g
Musta – Cyperus rotundus – root – 24 g
Vidanga – Embelia ribes – fruit – 24 g
Puga – Betel nut – Areca catechu – seed – 24 g
Lodhra – Symplocos racemosa – stem bark – 24 g
Patha – Cyclea peltata – root/whole plant – 24 g
Amla – Emblica officinale – fruit – 24 g
Cardamom – Elettaria cardamomum – fruit – 24 g
Ushira – Vetiveria zizanioides – root – 24 g
Sandalwood – Santalum album – stem bark – 24 g
Kushta – Saussurea lappa – root – 24 g
Clove – Syzygium aromaticum – flower bud – 24 g
Tagara – Valeriana wallichii – rhizome – 24 g
Mamsi – Nardosatchys jatamansi – rhizome – 24 g
Twak – Cinnamon – Cinnamomum zeylanicum – stem bark – 24 g
Ela – Cardamom – Elettaria cardamomum – seeds – 24 g
Patra – Cinnamomum tamala – leaves – 24 g
Priyangu – Callicarpa macrophylla – flower – 24 g
Nagakeshara – Mesua ferrea – stamens – 24 g
Method of Preparation
The coarse powder of all the above herbs is added with 24.5 liters of water, 14.4 kg of jaggery 480 grams of Dhataki (Woodfordia fruticosa) and 22.88 kg of dry grapes. The container is kept closed. The sugar in the dry grapes and jaggery undergo natural fermentation and the medicine gets ready by about a month time. Then it is filtered and stored in hygienic conditions.
Shloka- Sanskrit verse
Reference
Pippalyasavam reference
Sharangdhara Samhita Madhyamakhanda 10/28-33
Bhaishajyaratnavali
AFI Formulations – Volume 1
How long to use?
It is usually administered for 1 – 2 months of time. It can be used safely for a period of upto 3 – 4 months.
Kids, pregnancy and lactation
Safe for kids?
It is safe to use this medicine in lower dose, in children above 2 years of age. (Just 1 – 2 ml).
It acts as a good appetizer in children, and also useful in intestinal worm infestation.
Pregnancy and lactation –
During pregnancy it is best avoided or can be taken based on doctor's prescription.
It can be taken during lactation period, because it is advised for it.
Expiry date and storage
Expiry date: 10 years from the date of manufacture.
Storage: Store in a cool place in tightly closed amber colored bottle, protect from light and moisture.
Manufacturers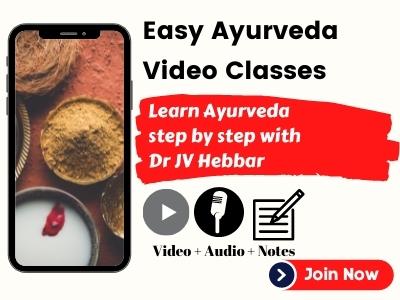 Kottakkal Arya Vaidya Sala, Vaidyaratnam Oushadhasala, Kairali – these three manufacture this under the name of Pippalyasavam.
Sandu manufactures the same in the name Pippalyasav.
Nagarjuna manufacture this under the name of Pippalyaasavam